Abercrombie & Kent Wellness-Inspired Brochure
The Paper
Text
Accent® Opaque White Smooth 80 lb. Text
Accent® Opaque White Smooth 80 lb. Cover
The Designer
Text
Scott McKinney, A&K Senior Designer
Image
Image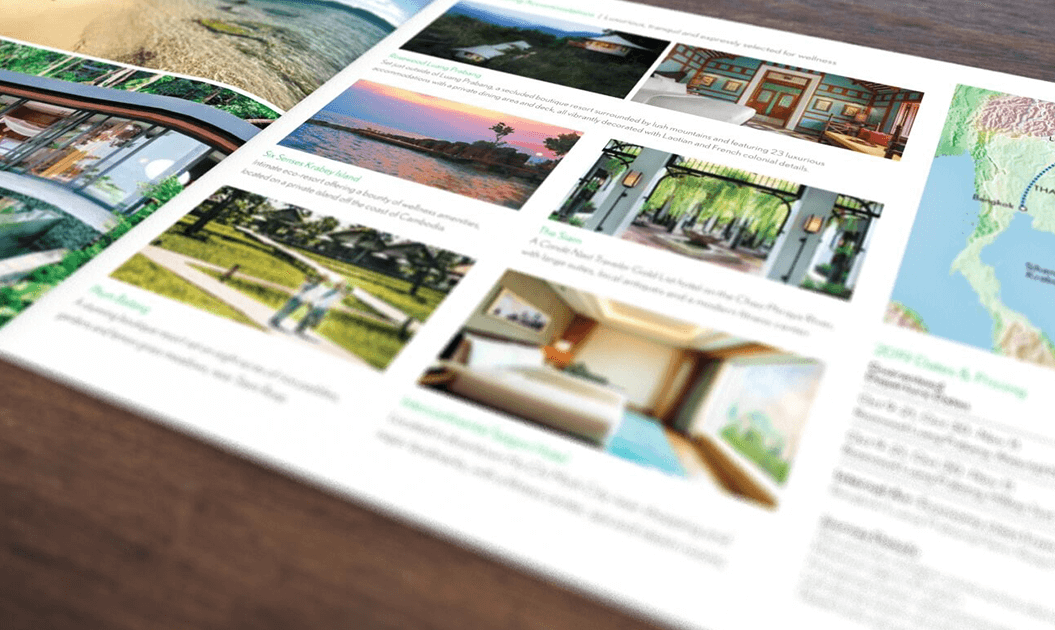 The Overview
A New Way to Travel
Description
Abercrombie & Kent's new Wellness-Inspired Luxury Small Group Journeys are completely different from other travel offerings in the market. While wellness travel typically conjures thoughts of yoga retreats, spa getaways and simple accommodations, these niche journeys are entirely luxurious, largely cultural and moderately spiritual, active and rejuvenating.
Image
Image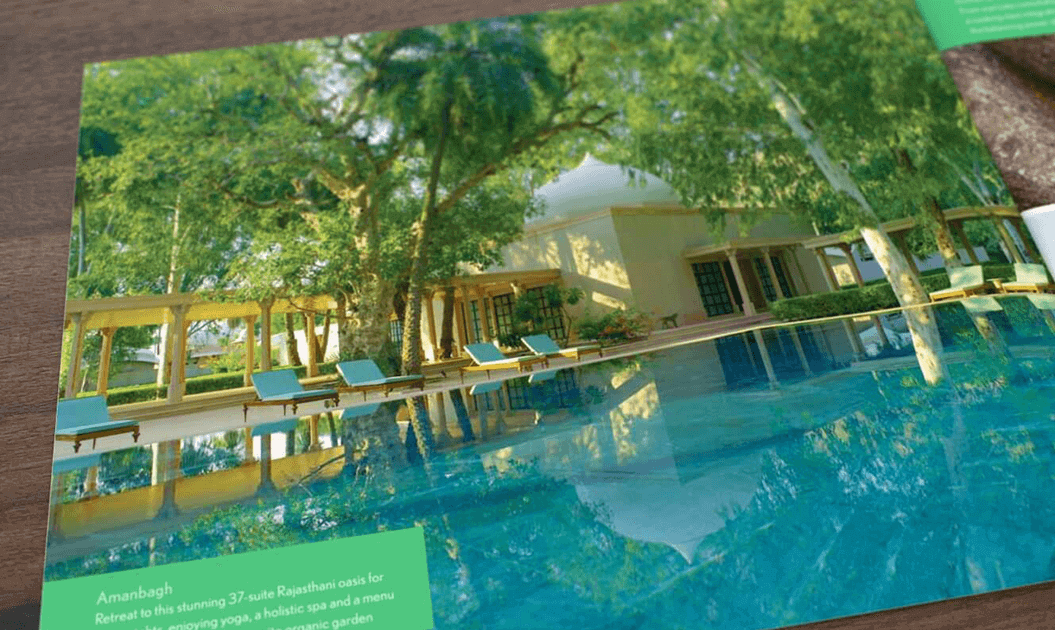 The Details
A Distinct Look and Feel
Description
In order to create a brochure that would truly set these unique experiences apart, the A&K design team infused the piece with its own signature green color. They selected images of the brand's usual subjects — wildlife, timeless landmarks, authentic cultures — but in simpler, quieter and often more natural and timeless spaces. They also used short, simple copy surrounded by breathing room.
Image
Image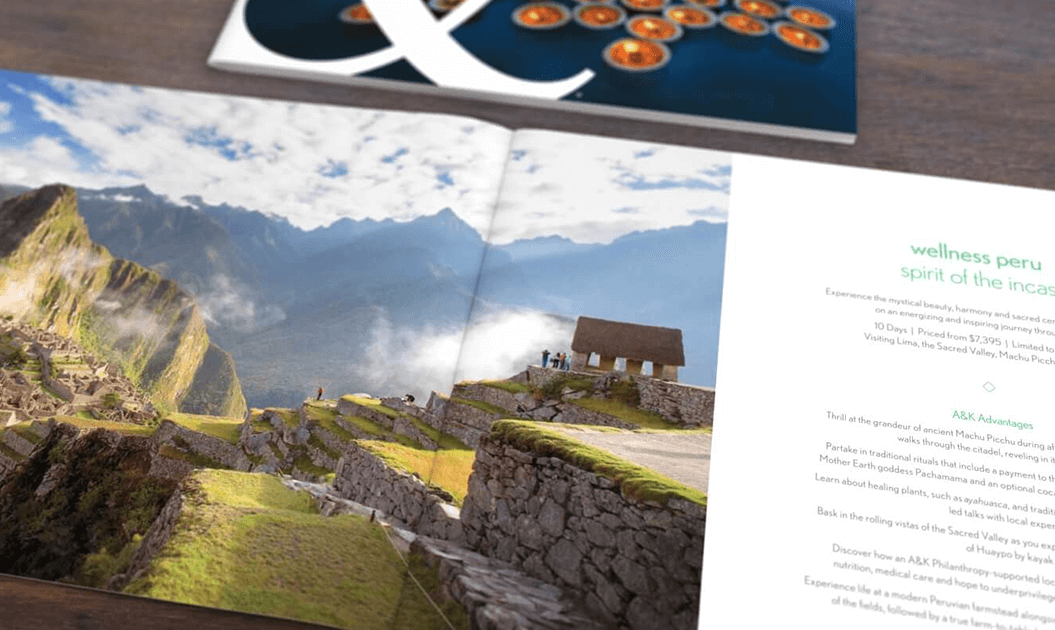 The Results
On Brand and Balanced
Description
The resulting brochure strikes a harmonious balance between the elements that define a Wellness-Inspired Luxury Small Group Journey while also evoking a tone of relaxation, rejuvenation and inspiration — true to A&K's core brand.