The Accent Challenge Sample Kit
The Folder
Text
Accent® Opaque Heavyweights 120 lb. White Smooth
The Paper Samples
Text
Accent® Opaque Heavyweights 100 lb. White Super Smooth
Accent® Opaque Indigo Treated 3-star Heavyweights 100 lb. White Super Smooth
Image
Image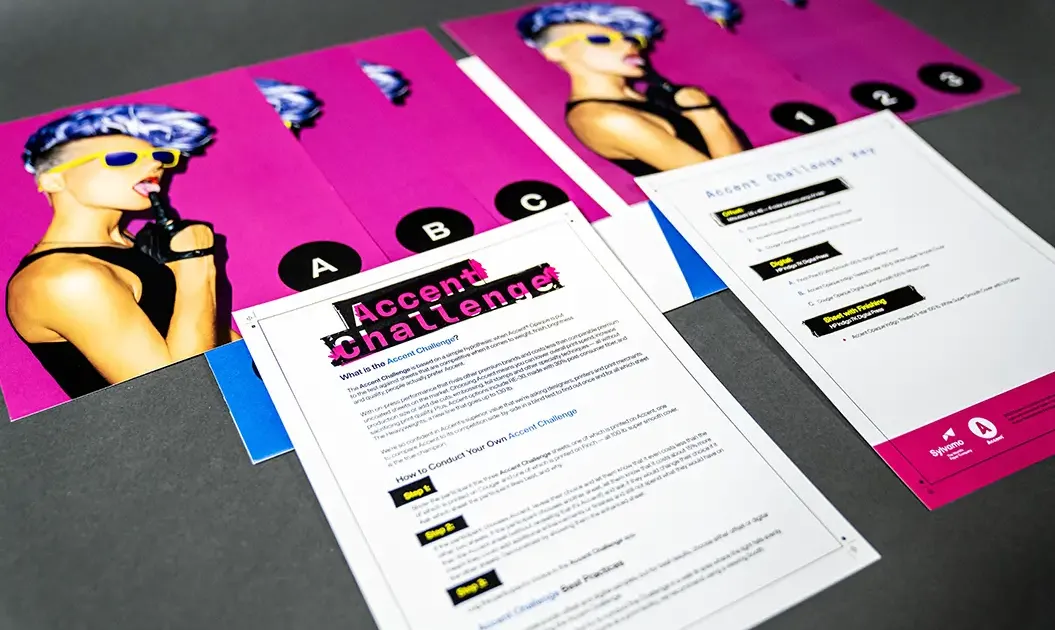 The Overview
Crowning the True Champion
Description
The Accent Challenge is based on a simple premise: when compared to other premium paper brands, designers, printers and print merchants will choose Accent® Opaque at every turn. We're so confident in Accent's print quality and performance that we decided to put Accent to the test in a blind, side-by-side competition to find out which premium paper brand reigns supreme.  
Image
Image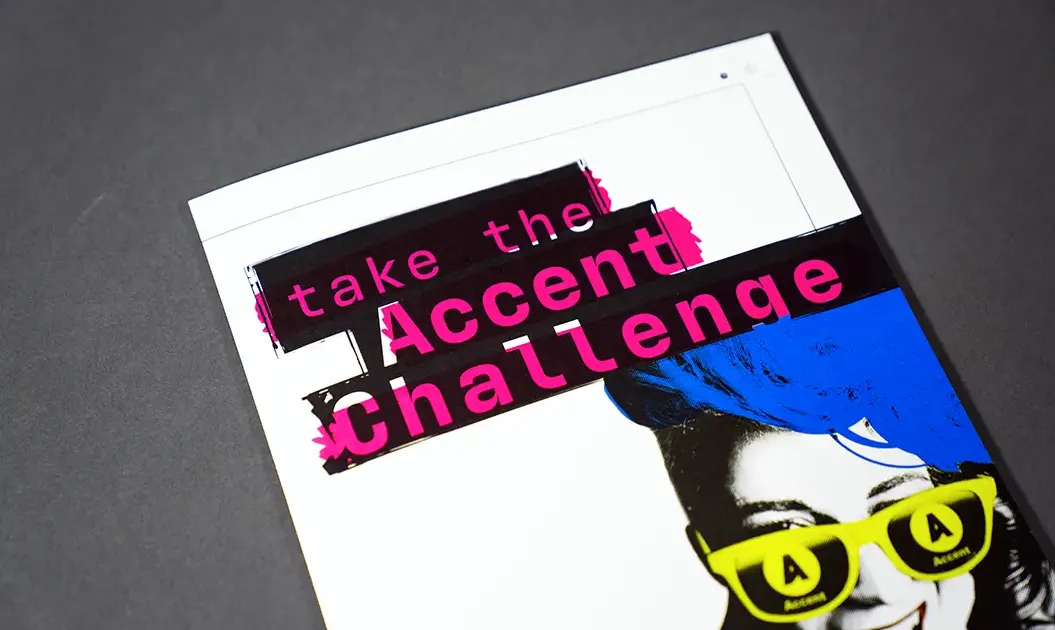 The Details
Falling for the Folder
Description
To conduct The Accent Challenge, we needed a method of packaging the sample sheets into a kit that was easy to use and also helped protect the sheets from the elements. Plus, the packaging needed to simplify the task of organizing the sheets to help Accent's sales team quickly facilitate the challenge. Since you only get one chance at a first impression, we also wanted the sample kit to demonstrate how Accent can help designers and printers create unique, eye-catching pieces that other paper brands just can't match. We designed an oversized, two-pocket folder printed on Accent® Opaque Heavyweights 120 lb. White Smooth to safely store the samples and make administering The Accent Challenge a breeze. 
Image
Image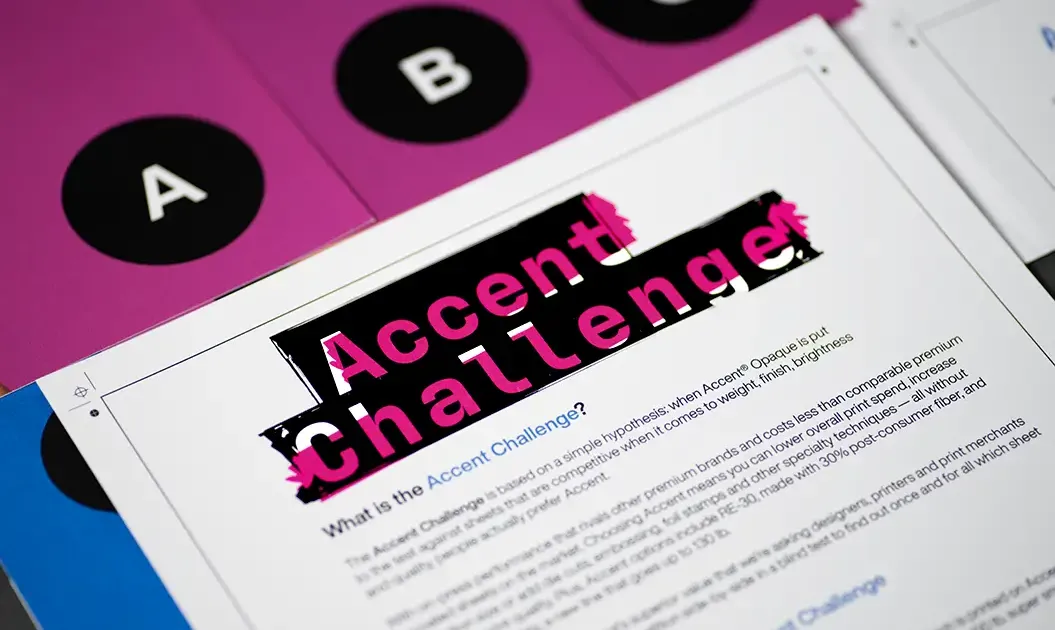 The Results
A Sample Kit with Sass
Description
The Accent Challenge sample kit folder provided superior protection for the sample sheets, and the two-pocket layout was ideal for organizing the two sets of paper samples. Plus, the large folder was the perfect canvas to showcase a pop-art design concept that demonstrated — before participants even took the challenge — Accent's ability to print striking, vibrant color. The sample sheets not only spoke to outstanding print quality, but they also served as art pieces unto themselves, making The Accent Challenge sample kit a unique keepsake.