Accent Paper Plane
The Paper
Text
Accent Opaque 110 lb. Text Super Smooth
Image
Image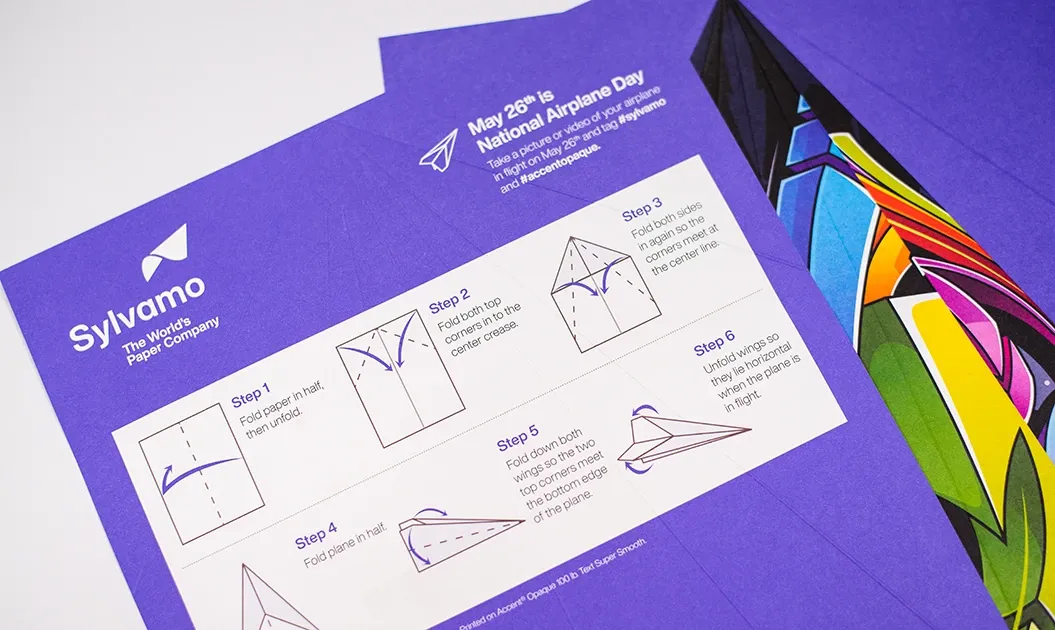 The Overview
Ready for Takeoff
Description
HOW Design Live 2022 just happened to coincide with National Paper Airplane Day, so we decided to celebrate by creating three paper airplane designs, each uniquely splashed with color. 
Image
Image
The Details
Take Aim & Take Flight
Description
Each airplane design was printed on a single sheet of Accent® Opaque 110 lb. Text Super Smooth, with classic paper airplane fold instructions printed on the back for anyone feeling rusty. At the event, we invited attendees to launch a pre-made Accent paper airplane at a set of targets. The smaller the target, the more enticing the prize for hitting it! 
Image
Image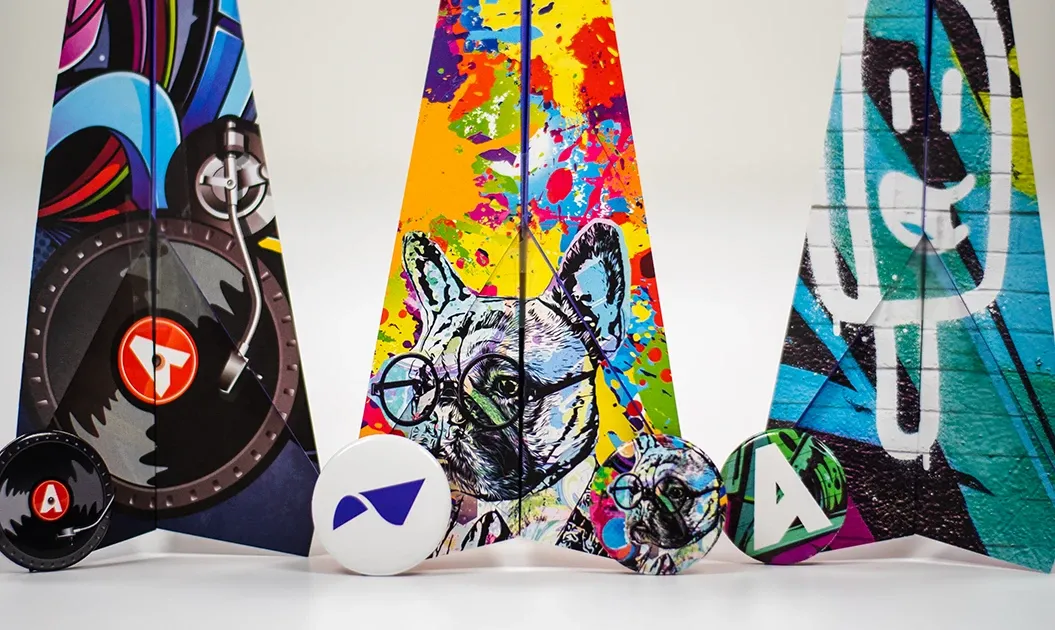 The Results
Cruising Altitude