Image
Image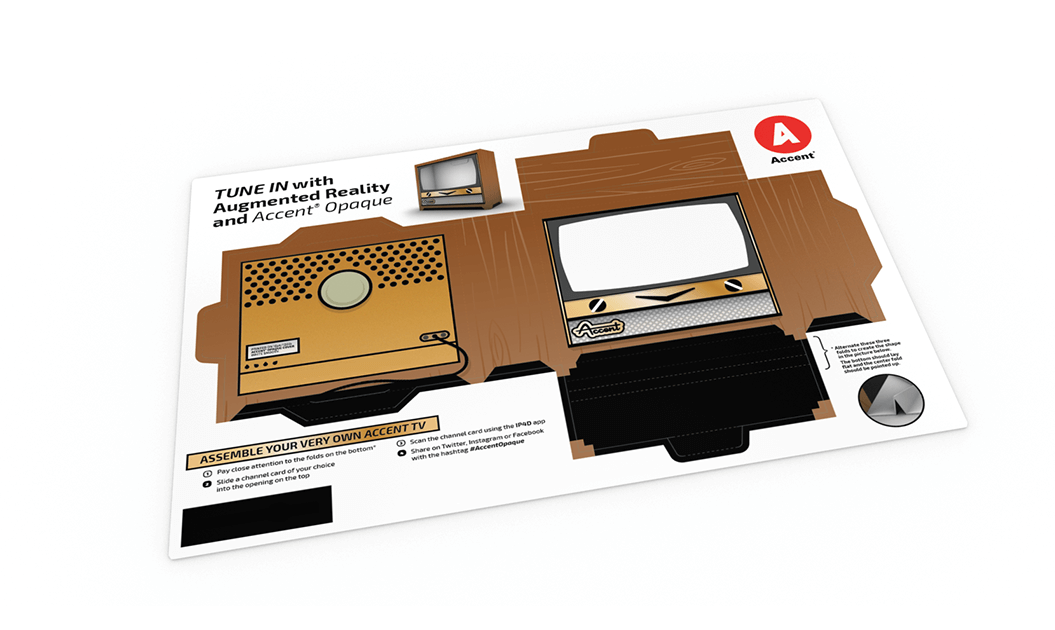 The Overview
The Launch of the New Accent
Description
The west coast launch of the new Accent brand took place at Adobe MAX 2018, Adobe's annual Creativity Conference, where we introduced designers to the story behind the Accent A via the augmented reality Accent TV.
Image
Image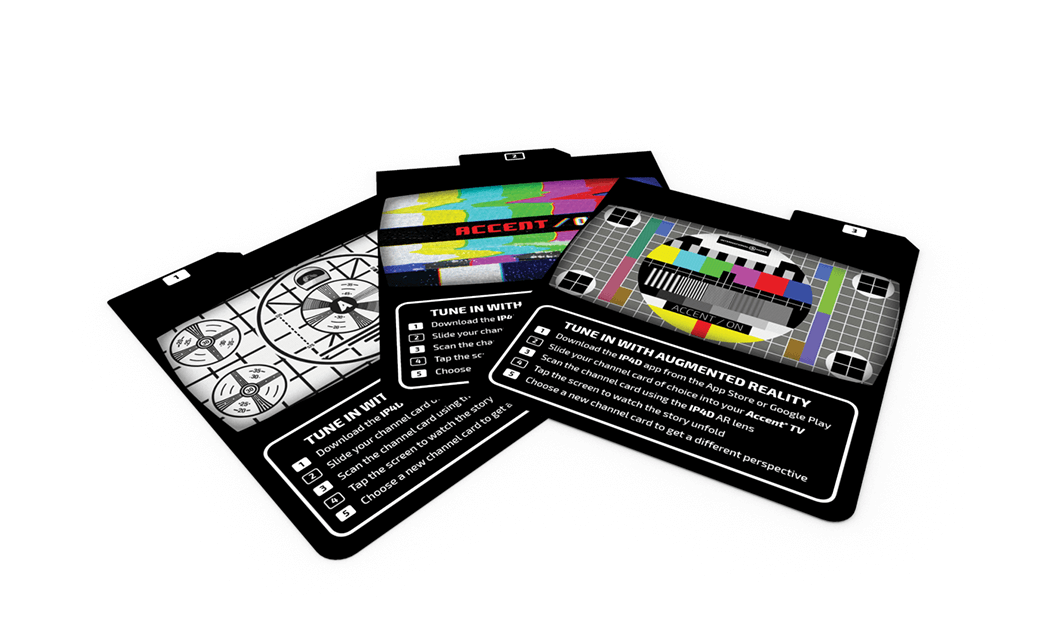 The Details
Change the AR Channel
Description
Retro-themed paper-craft television sets made with Accent Opaque bring the Accent brand story to life via multiple "channels." Viewing through a mobile device reveals video content in different vintage throwback styles, including a fifties-era anchorman and an 80s video game commercial.
Image
Image
The Results
Designers Make Their Mark
Description
Adobe MAX attendees were encouraged to put their Accent on the Accent TV by designing their own channels and sharing to social media. Many did, and the TV went on to win several industry awards, including a Platinum MUSE Creative Award, a Communicator Award of Excellence and a Gold ADDY.