ADHD Master Plan
The Paper
Text
Accent® Opaque White Smooth 60 lb. Text
The Printer
Text
Minuteman Press (Austin, TX)
Image
Image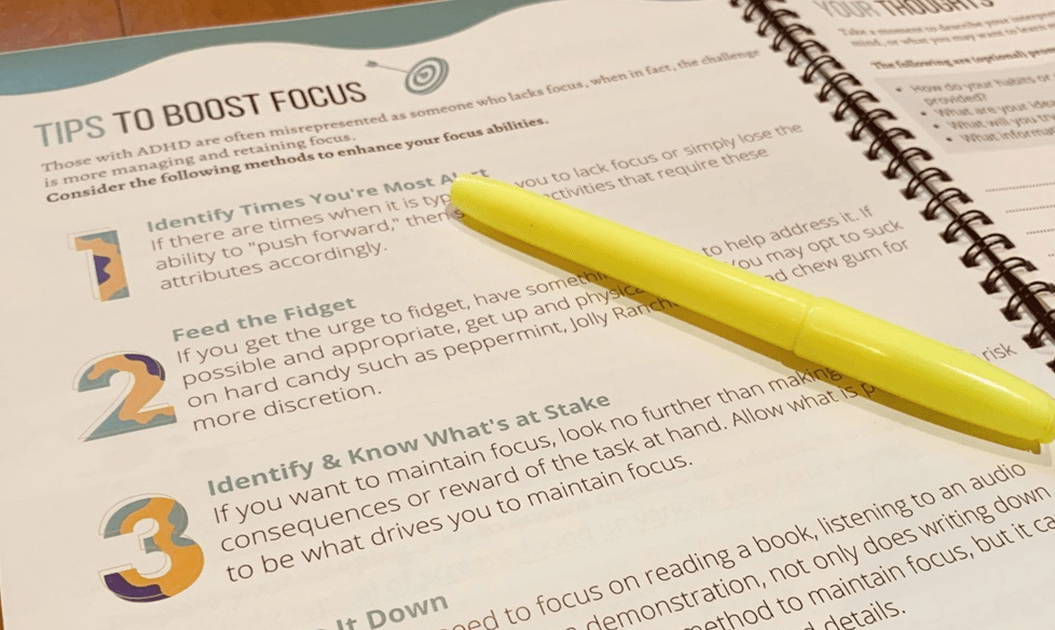 The Overview
A Different Planner
Description
The ADHD Master Plan's design focuses on helping adults with ADHD (Attention-deficit/hyperactivity disorder) embrace their diagnosis (or ADHD-related symptoms) and map a personalized strategy for managing adulthood with ADHD.
Image
Image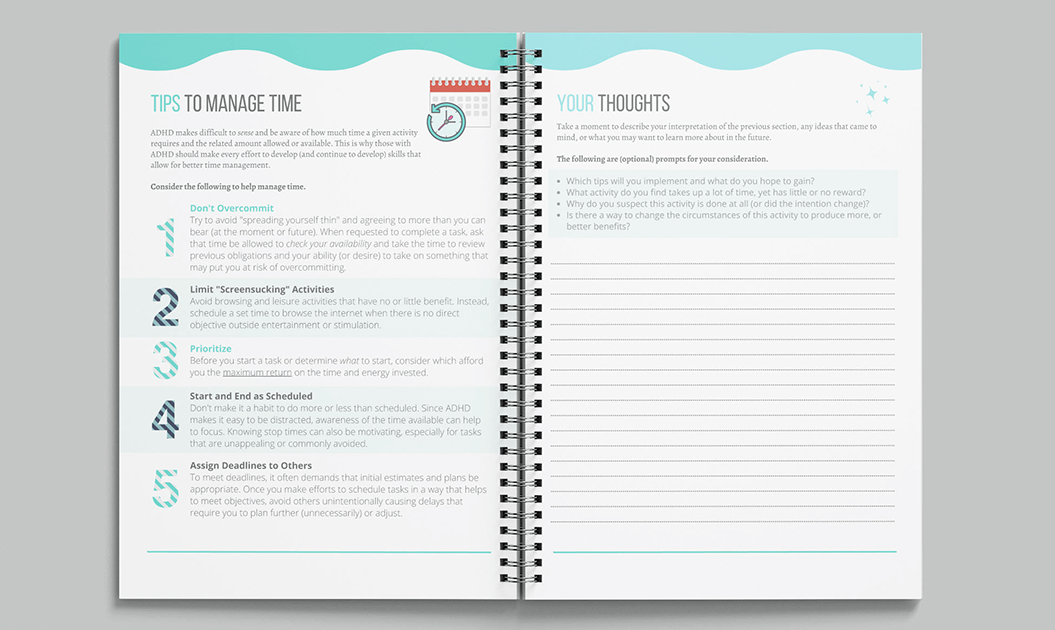 The Details
The Inspiration
Description
The project began as a personal effort to create a guide based on research and experience. Fortunately, the designer is an adult diagnosed with ADHD in 2016 and was able to combine her love for design with her desire to learn new ways to lead a healthy and meaningful life, despite the known challenges.
Image
Image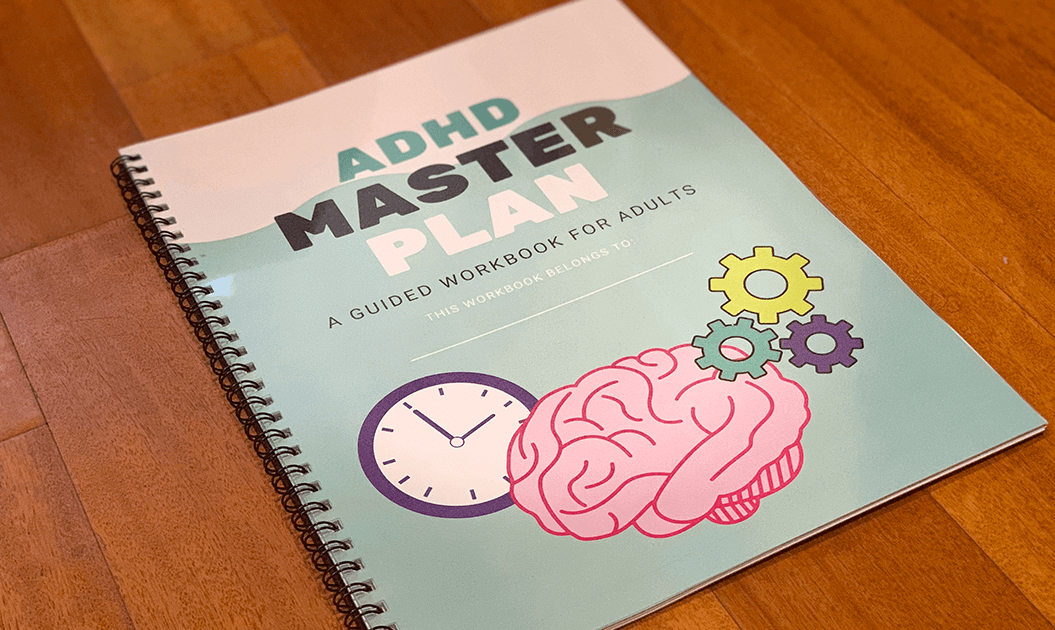 The Results
Final Product
Description
The wire-bound, 40-page booklet educates audiences and allows readers to reflect on their interpretations, ideas and learning experiences in a way that documents their journey and creates a unique reference to aid self-care efforts.