Handcrafted LED-Lit Slip-Cased Book Set
The Paper
Text
Accent® Opaque White Smooth 100 lb. Text
Accent® Opaque White Smooth 120 lb. Cover
Image
Image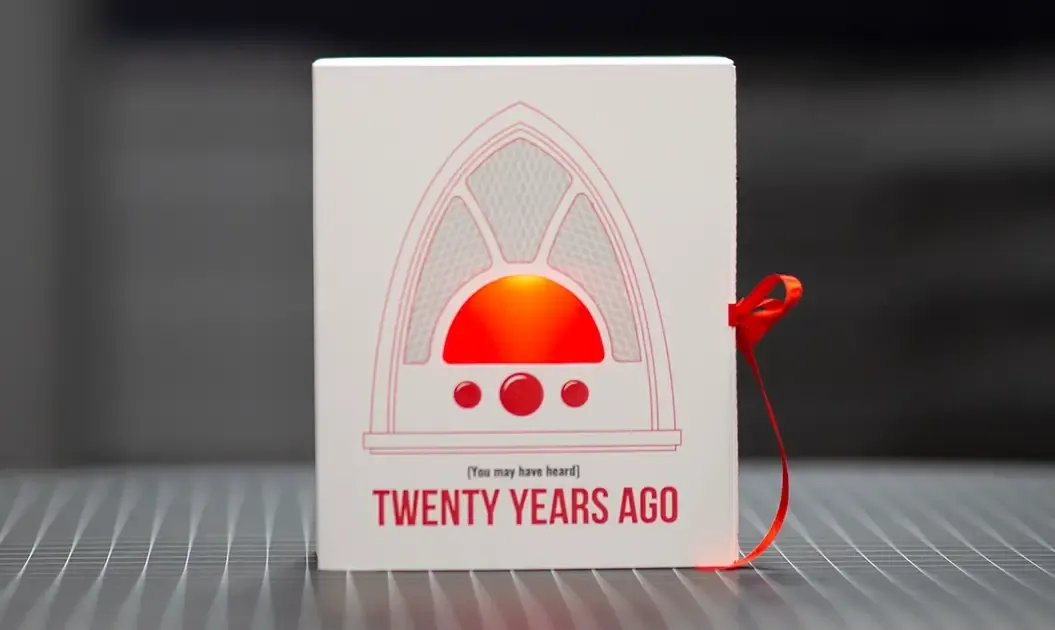 Two Celebrations, One Package
The Overview
Description
The goal was to celebrate the retirement of both an advertising industry veteran and the successful boutique agency they co-founded. The tribute was split into two volumes, complete with a few surprises.
Image
Image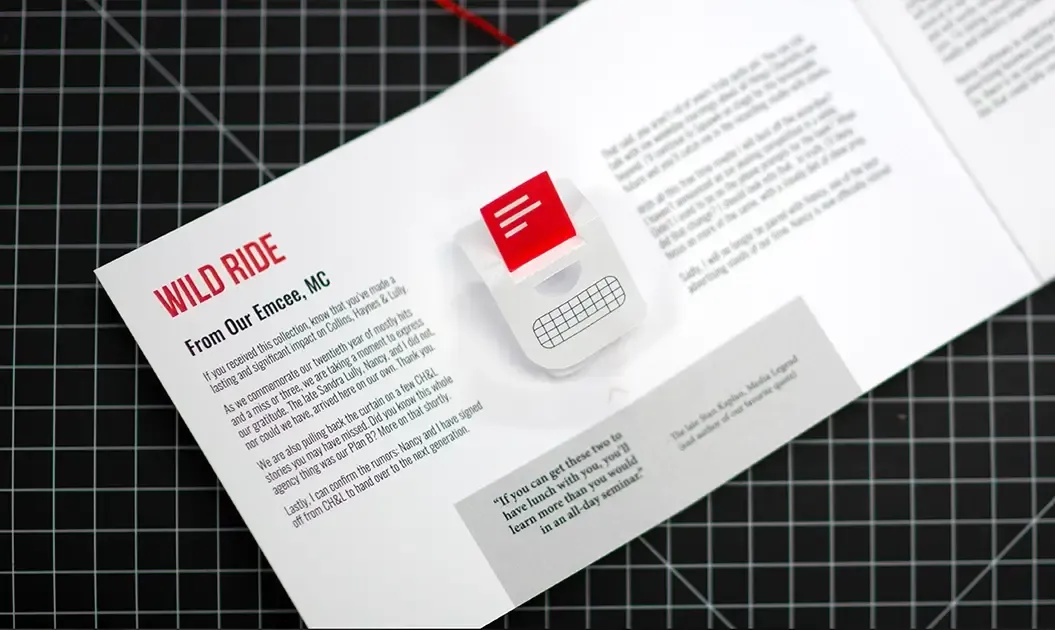 So. Much. Handwork.
The Details
Description
It cannot be overstated how little of this deliverable was automated. Outside of the die cutting, hot foil stamping and printing, almost everything else was done by hand. From the intricate assembly of the pop-up typewriter element to hand-wiring the battery-powered LED light mechanism, each set was a labor of love.
Image
Image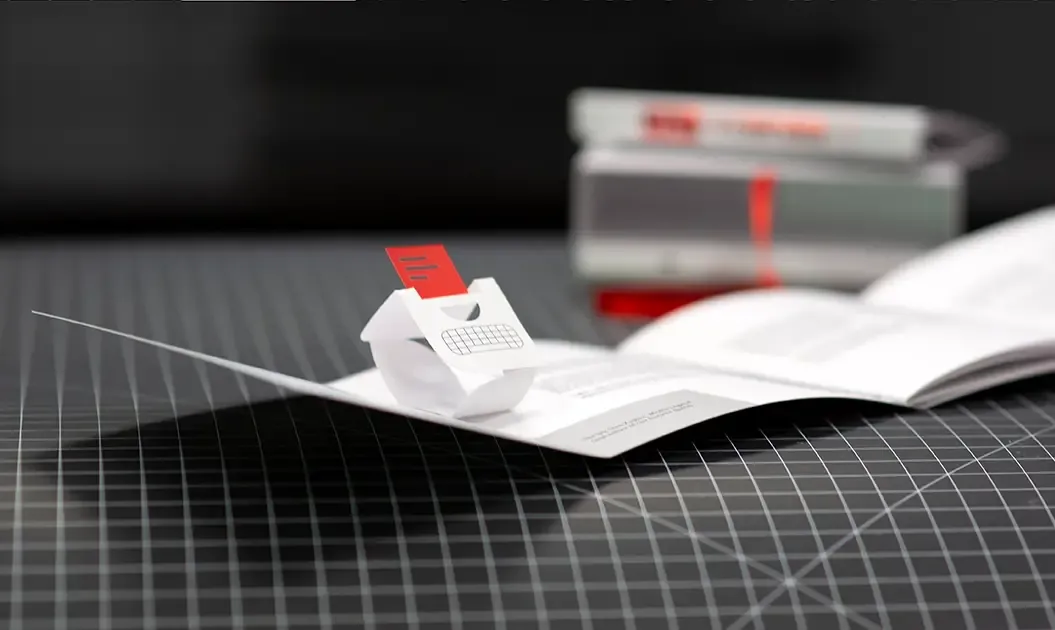 An Award-Winning Send-off
The Results
Description
The project not only won over the hearts of many who reminisced about decades of fond memories working with Nancy and the agency, it brought home some hardware too. The innovative story told through art, copy and a heavy focus on paper earned a Hermes Platinum Award, MarCom Gold Award and GDUSA Design Award.