Howard Brown's "Health On All Sides" Annual Report
The Paper
Text
Accent Opaque 65 lb. Smooth
Image
Image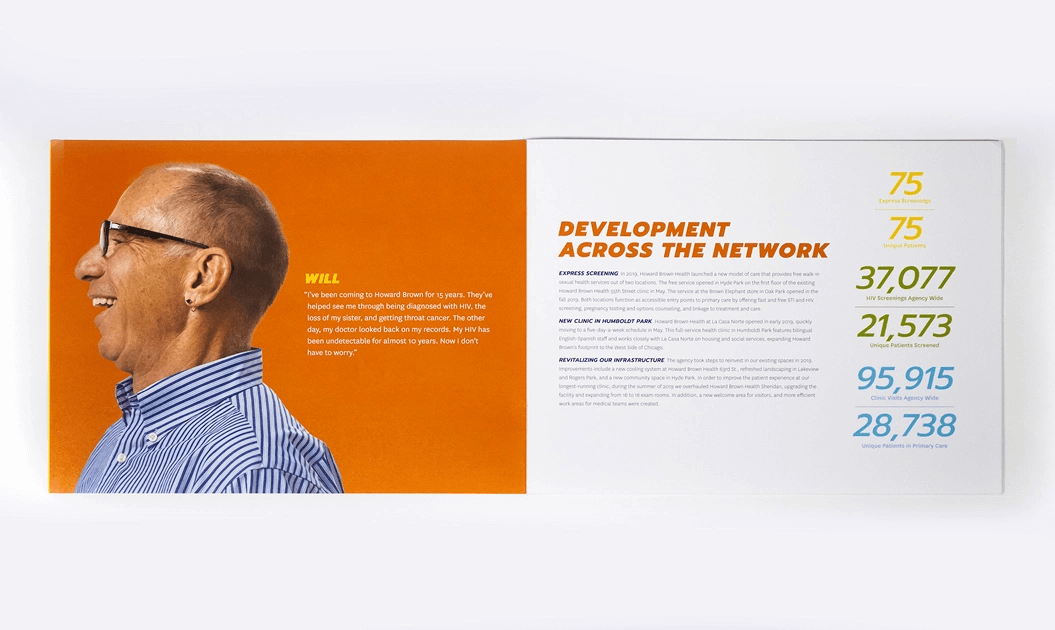 The Overview
Not Your Average Annual Report
Description
Chicago-based Howard Brown Health exists to eliminate the disparities in healthcare experienced by LGBTQ people through research, education and services that promote health and wellness. Each year, the HBH Annual Report is used to communicate the Howard Brown story of care to key audiences, including politicians, media, corporate partners, insurance companies and the general public. This year's annual report tells that story loud and clear.
Image
Image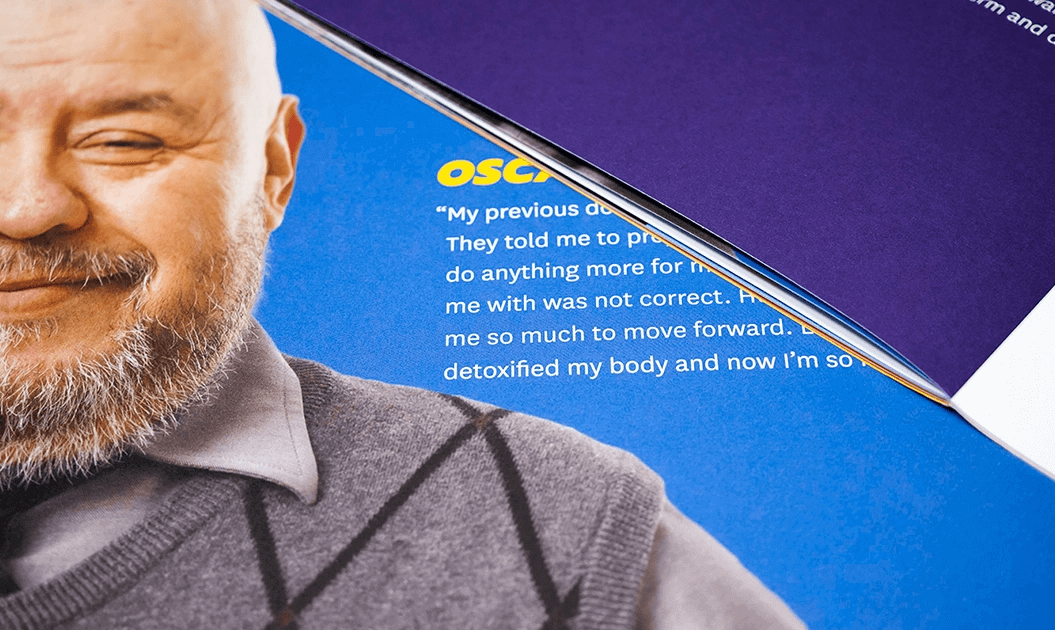 The Details
A Story of Patient-Centered Care
Description
The theme "Health on All Sides" was chosen to emphasize the diverse communities that HBH serves throughout Chicago. It includes the data and metrics that you'd expect from an annual report, but it also features patient stories. Each individual success story serves to convey how HBH is a sanctuary to the community and to highlight Howard Brown's excellence, quality care and patient-centered culture.
Image
Image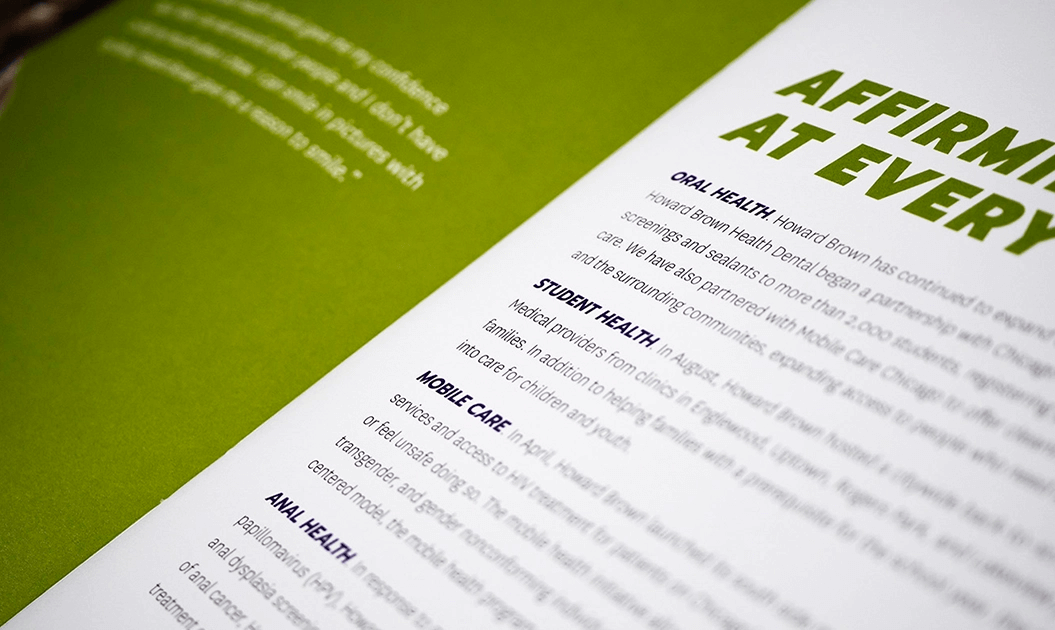 The Results
A Story You Can Feel
Description
As a physical object, the HBH Annual Report sends a warm message. In addition to showcasing patients and their stories, Avila Creative chose to print the report on an uncoated stock to give it a pleasing, tactile feel. The report has been a useful tool in helping HBH to reach a wider audience — and, ultimately, to better serve the community.