Humana Medicare Enrollment Package
The Paper
Text
Accent Opaque White Super Smooth 80 lb. Cover
Image
Image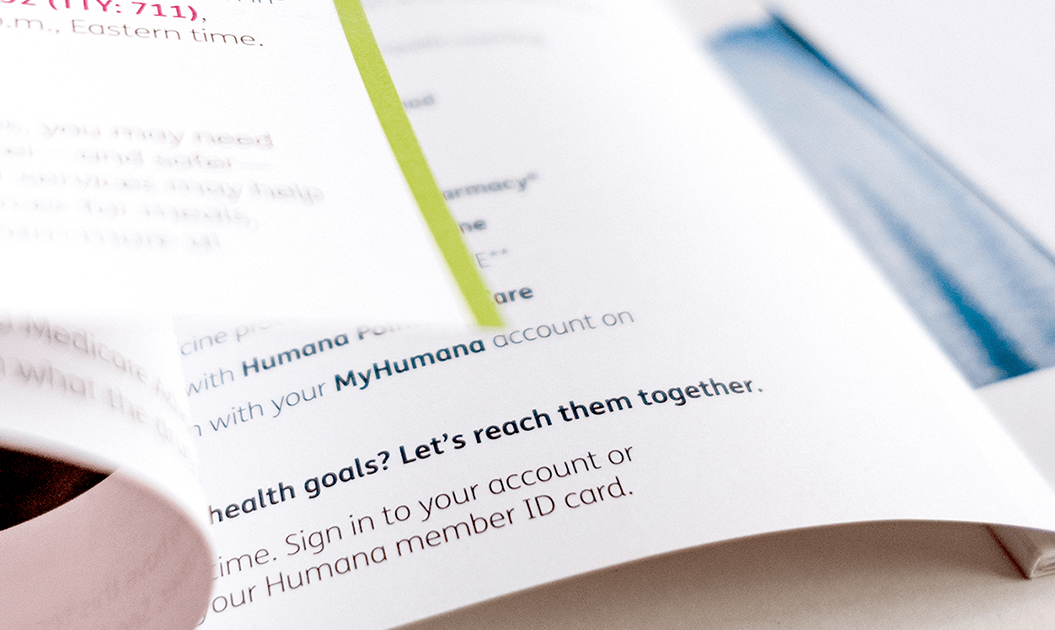 The Overview
Quality in Every Detail
Description
Each year, Humana releases their annual enrollment package for Medicare insurance to prospective consumers with information about programs, services and benefits offered. The 2018 Medicare Enrollment Package is an impressive collection of premium Sylvamo and Accent Opaque papers.
Image
Image
The Details
An Array of Accent
Description
The cover of the booklet is printed on Accent Opaque White Super Smooth 80 lb. Cover and opens up into a tri-fold panel with high-level summary information to help create the right Medicare plan for each consumer. As recipients move through the booklet, they come across various insurance forms to complete, all printed on various Accent Opaque stocks. The back cover of the booklet includes a flap that has been scored and folded to create a folder for all of the completed Medicare forms.
Image
Image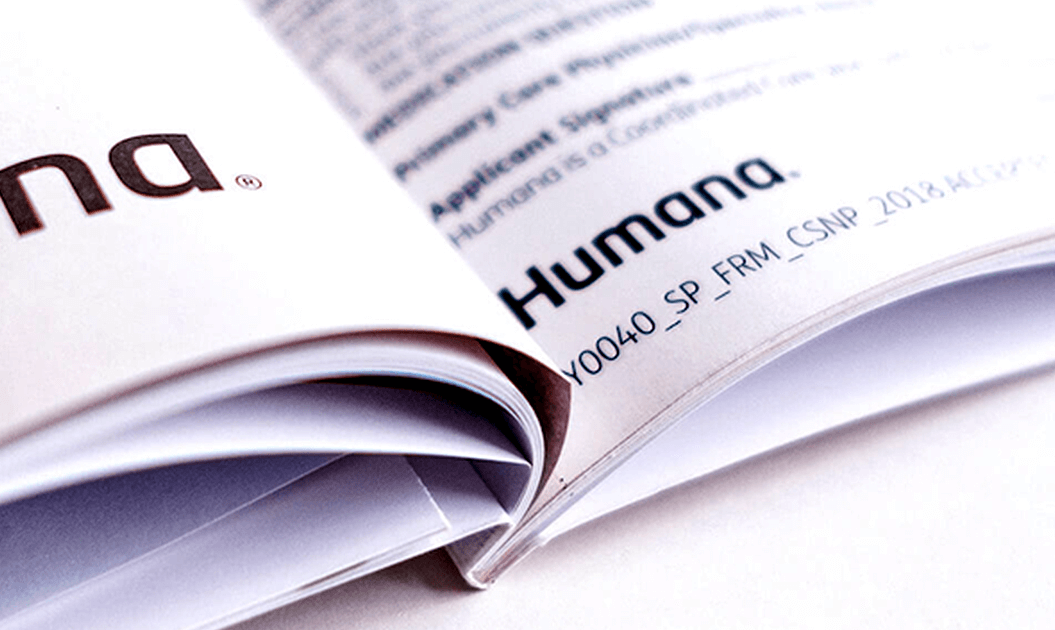 The Results
All About the Partnership
Description
Consumers that enroll in a Humana Medicare plan are able to collect everything they need for insurance in one high-quality package, and in turn, gain a health and wellness partner.