Ideas of America Coloring Book
The Paper
Text
Accent® Opaque 70 lb. Text Smooth
The Designer
Text
Illustrator: Myles Ketelsen
Art Direction: April Hefner, Anna Howard
Image
Image
The Overview
An Educational Opportunity
Description
Belmont University was a host site for the final presidential debate in the 2020 election, and to help children in Nashville gain an understanding about the event happening in their backyard, Belmont's Debate 2020 Community Outreach subcommittee dreamed up the idea of a coloring and activity book about the election process.
Image
Image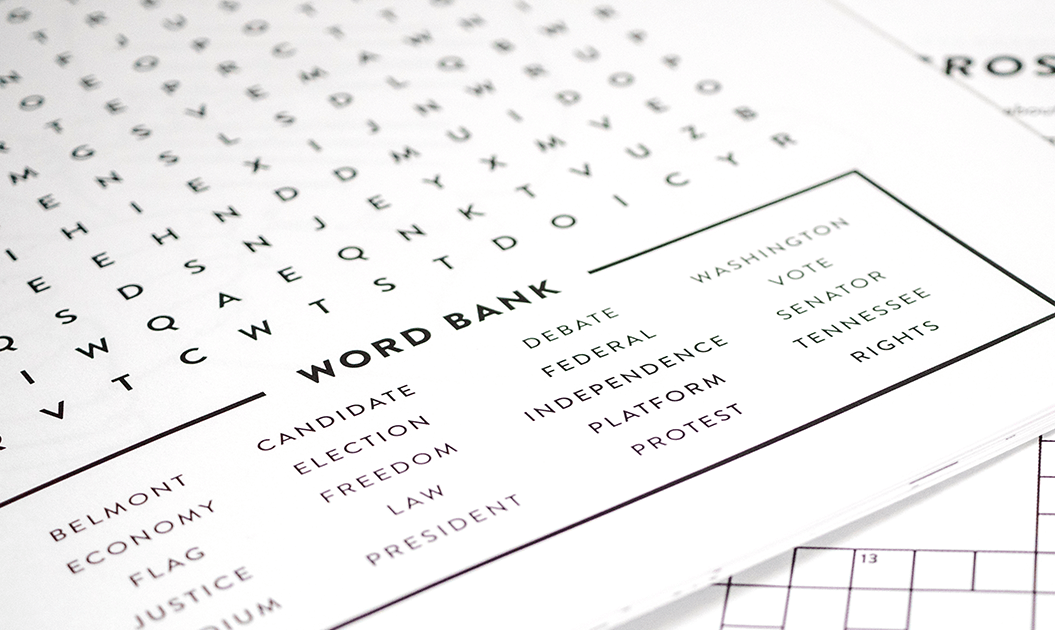 The Details
A Local Partnership
Description
Belmont partnered with Metro Nashville Public Schools to ensure the coloring book matched expectations and learning standards as part of the MNPS fall curriculum. MNPS then distributed the book for free to 30,000 students in kindergarten through fourth grade, broadening the educational impact of the debate on the local community.
Image
Image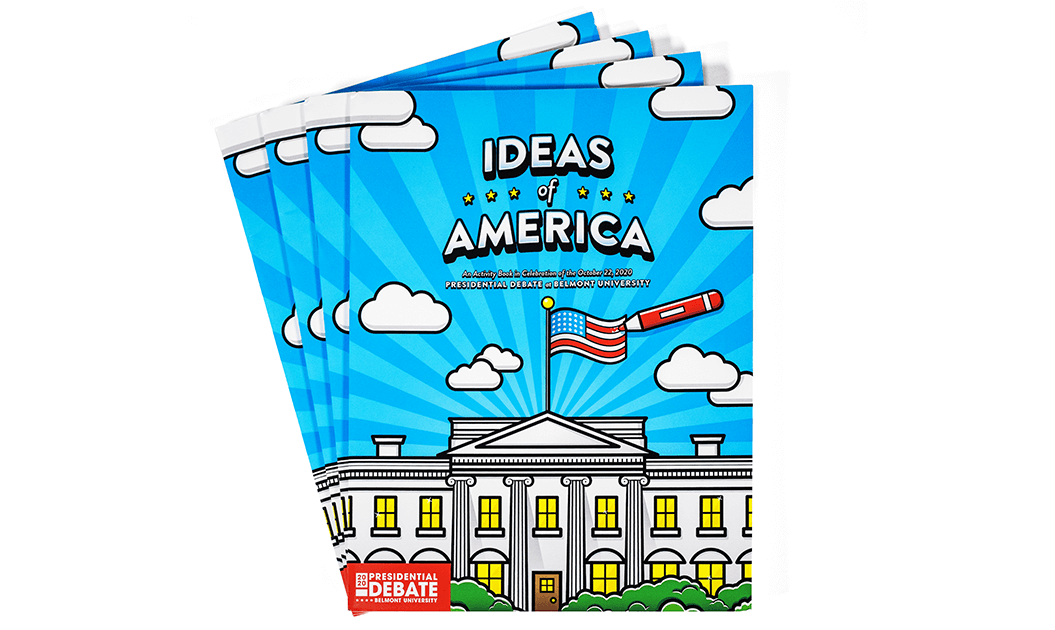 The Results
Ideas of America for Everyone
Description
In addition to being distributed to local schools, the book was included in the gift bags of more than 800 media members who came to Belmont's campus to cover the debate, demonstrating the university's commitment to educating people of all ages. The printed piece was so popular that Belmont made it available for anyone to download.