Lindenmeyr Munroe Mailer
The Paper
Text
Accent Opaque 80 lb. Text Warm White Smooth
Image
Image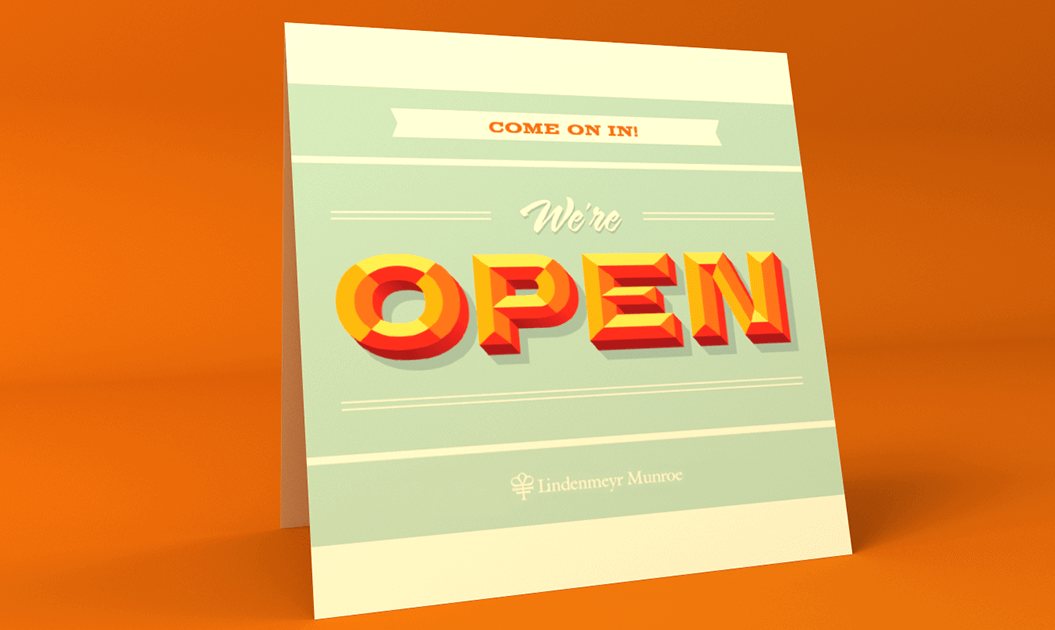 The Overview
Open for Business
Description
Lindenmeyr Munroe, a leading independent paper provider, takes pride in its U.S. storefronts. And as businesses began to re-open in the aftermath of COVID-19, we collaborated with Sylvamo and Lindenmeyr Munroe to create an eye-catching mailer to announce their re-opening and invite their customers back to their newly reopened locations.
Image
Image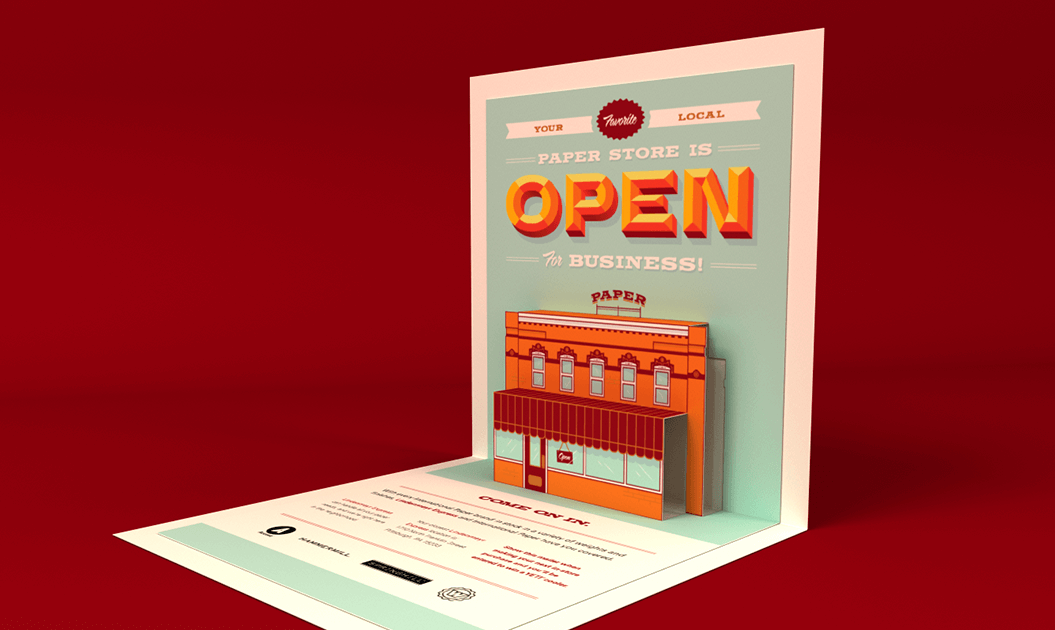 The Details
Pop-Up Mailer
Description
We decided to create a pop-up mailer. Typically, pop-ups involve a complex process, but this design is both simple and cost-effective. One sheet is a flat-folded card while another die-cut sheet sits on top. Using variable data, the closest storefront information would populate for each recipient throughout the U.S.
Image
Image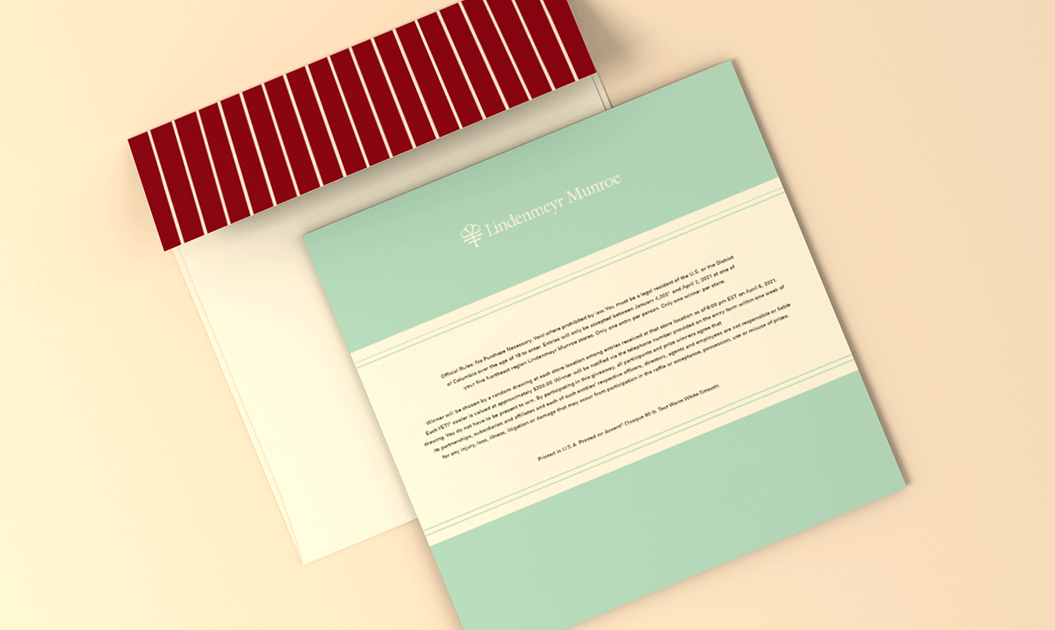 The Results
Pop Into Your Local Store
Description
With a retro look, feel and colors, along with a template from Fold Factory, the pop-up mailer was designed to replicate the look of a Lindenmeyr Munroe store. A cornerstone of the design is the "Open" sign, which reminds customers their local shops are open and they're invited to pop in.