Lipman Hearne Presentation Folder
The Paper
Text
Accent Opaque 120 lb Cover White Smooth
Image
Image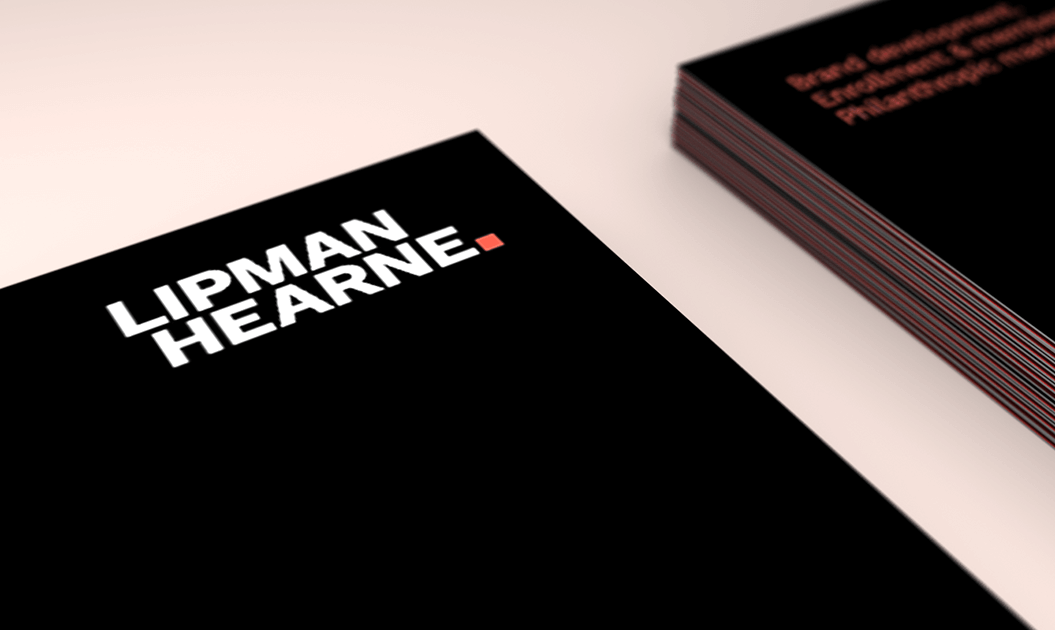 The Overview
This Folder Speaks Volume
Description
Originally designed to support Lipman Hearne's participation at the AMA Symposium for the Marketing of Higher Education, this presentation folder continues to serve as an introduction to Lipman Hearne's visual brand. Post-event, the agency uses it to present portfolio materials, such as letterhead and case studies.
Image
Image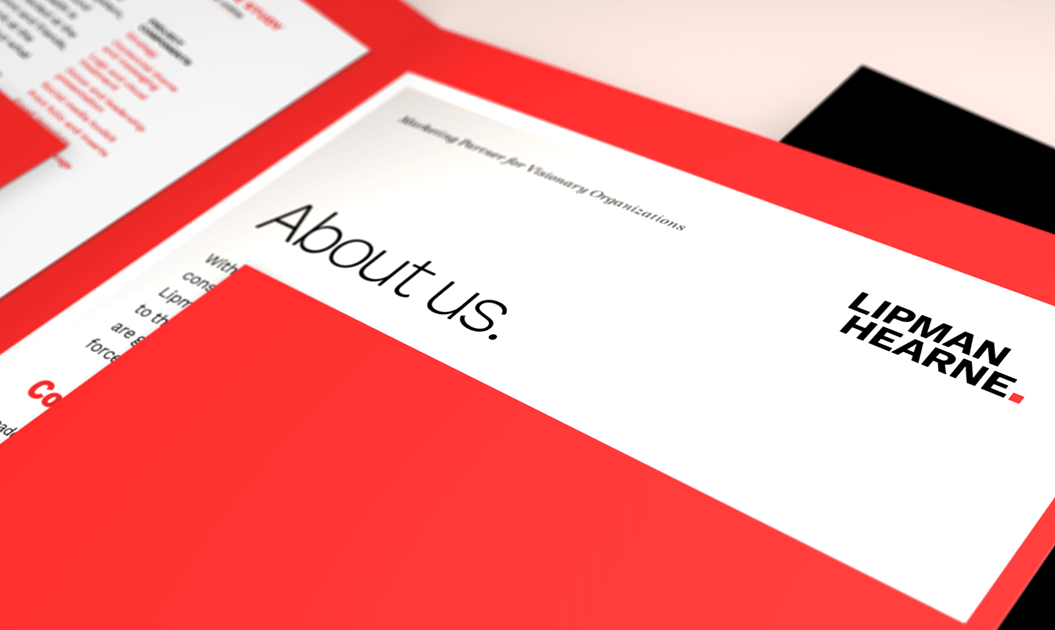 The Details
Brand Communication on Point
Description
This project was an opportunity to bring elements from Lipman Hearne's recent rebranding effort to life through print. An elegant black cover presents the firm's logo in the top-right corner. Pantone Bright Red takes over the inside for an immersive color experience. On the back cover, succinct copy keeps the message to the point, while abstract typographic forms add a sense of intrigue.
Image
Image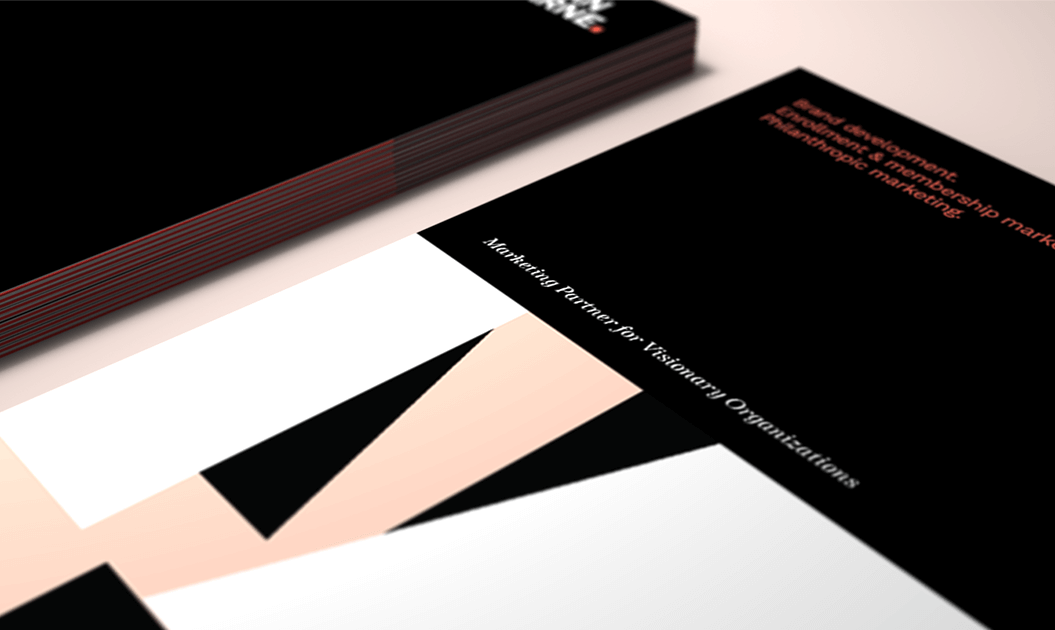 The Results
Compliments Abound
Description
"Based on the number of unsolicited compliments at the Symposium, the folder made a positive impression on competitors, prospects and current clients," says Chris Cacci, Executive Creative Director, Lipman Hearne. "Besides the functional value it offers, the folder is an excellent representation of Lipman Hearne's aesthetic point of view."