McGregor Sales Booklets
The Paper
Text
Accent Opaque 120 lb Cover Super Smooth
Image
Image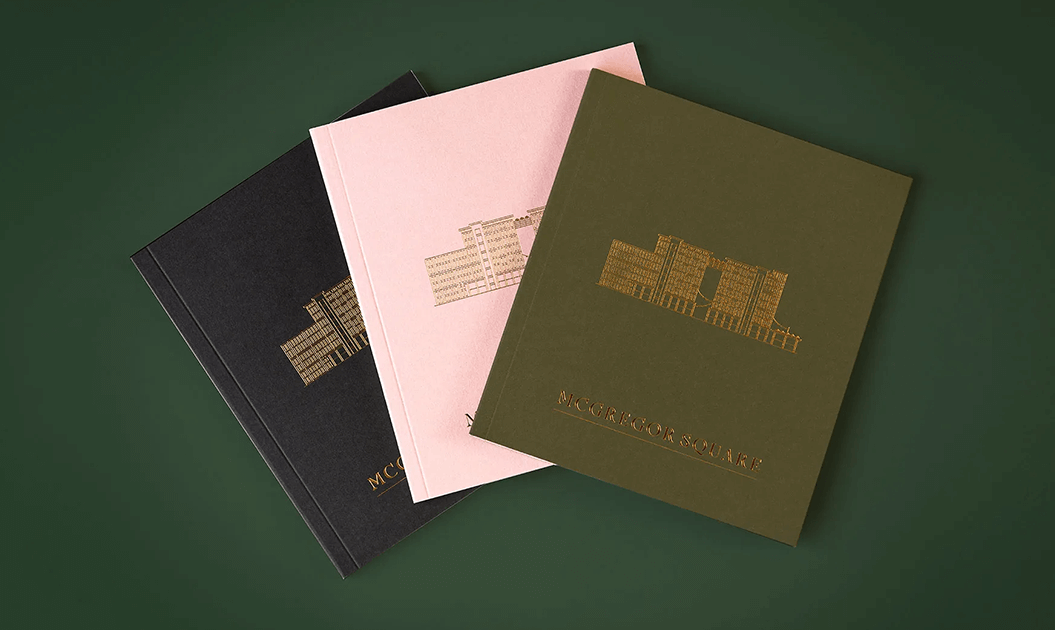 The Overview
Show Don't Tell: Upscale
Description
This set of three booklets helped brokers at the McGregor Square residences sell more than just luxury real estate; they helped sell an exclusive lifestyle in the middle of downtown Denver. Printed on heavy stock and perfect bound, the set slides neatly into a sturdy case and wouldn't look out of place on a high-end bookshelf.
Image
Image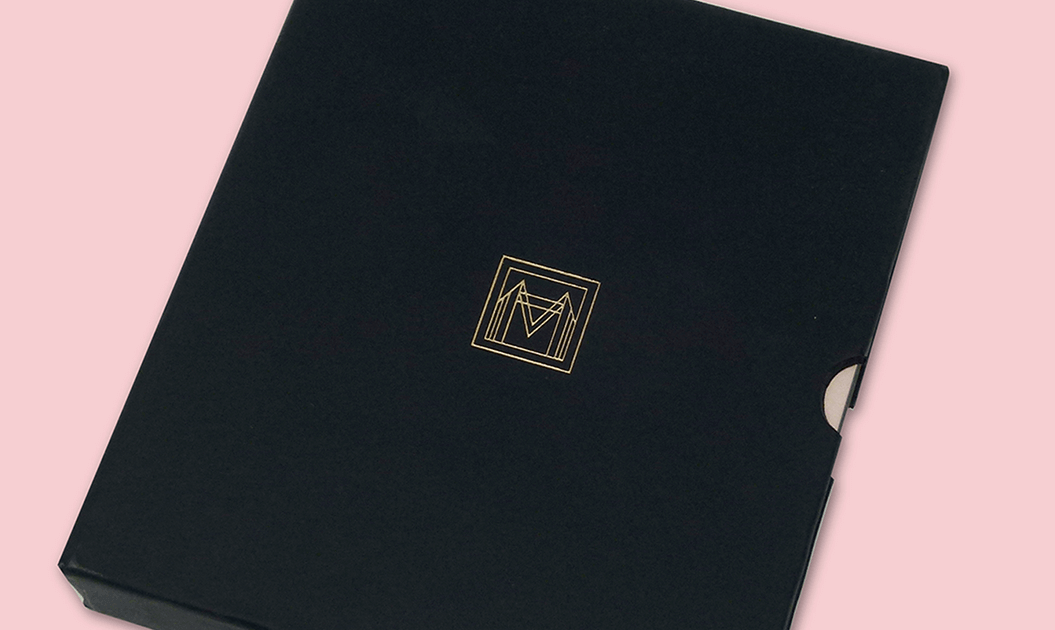 The Details
Go for Gold
Description
Small gold foil stamp touches take this piece over the top: a gold foil "M" on the front of the case, gold foil titles running along the spine of each booklet, a gold foil stamp of the McGregor Square building on each front cover and a gold foil logo on each back cover.
Image
Image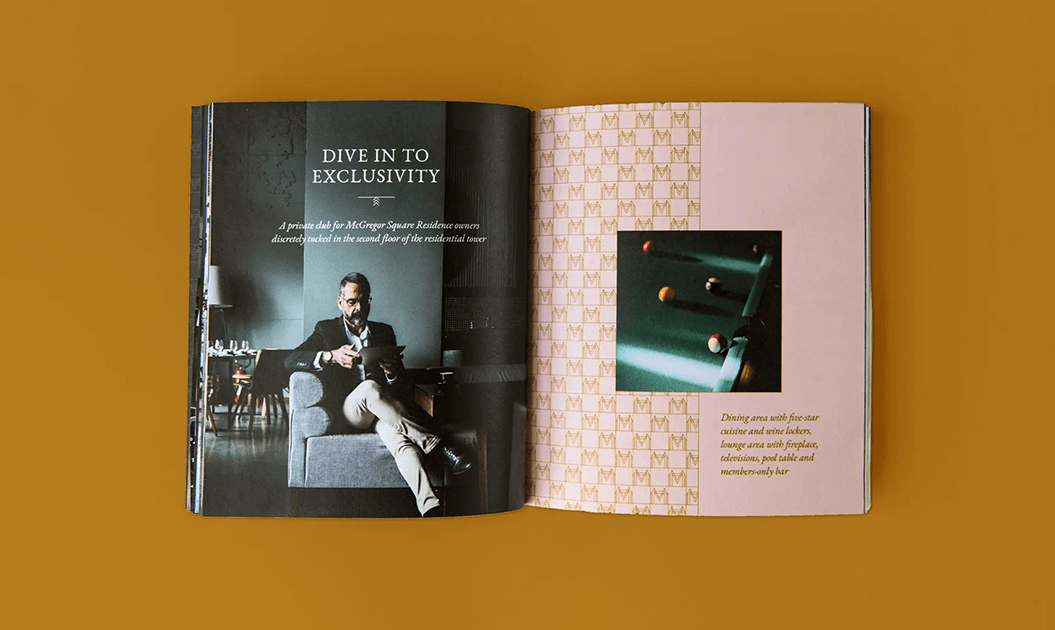 The Results
Buyers Take Note
Description
Each booklet is filled with imagery of life at McGregor Square, with its outdoor plaza, roof deck pool and private lounges. And each includes a helpful dot grid section for prospective buyers to "take note." The set was a hit, and despite going on sale during a pandemic, nearly all of the 103 residential units quickly sold.