A New Brand for a Superior Career Education Program
The Paper
Text
Accent Opaque RE-30 100lb Cover Smooth
Accent Opaque RE-30 80lb Text Smooth
The Printer
Text
Watermark Press, RR Donnelly
Image
Image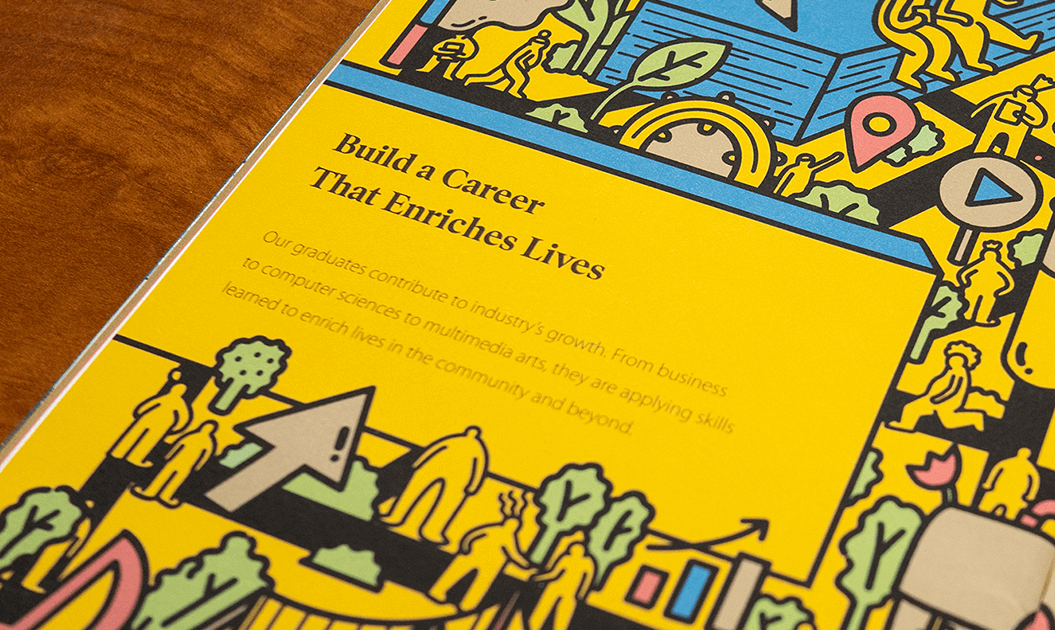 The Overview
A Bold, New Conversation
Description
Berkeley City College's Career Education Program prepares students at diverse life stages with the practical skills necessary to thrive in their careers. It's a superior program created for focused students. To introduce this precise market position, a nontraditional approach was required to expand the dialogue between the college and prospective students. 
Image
Image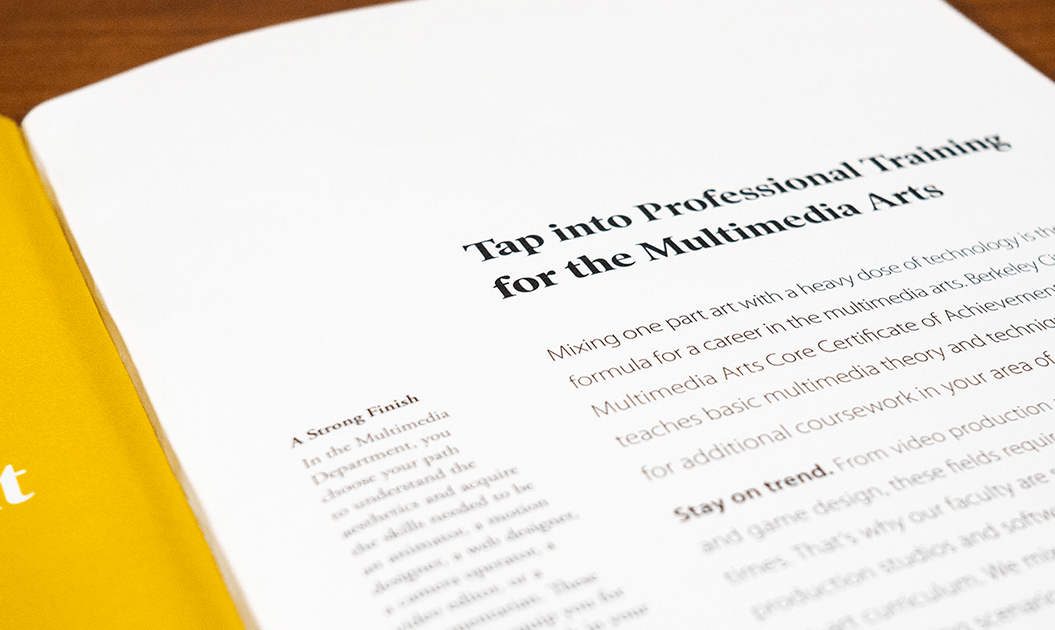 The Details
A Multi-Channel Approach
Description
Creative agency Michael Patrick Partners developed a brand communications strategy grounded in Berkeley City College's culture and values. Marketing tactics included a viewbook, social media, print and online advertising and campus environmental graphics.
Image
Image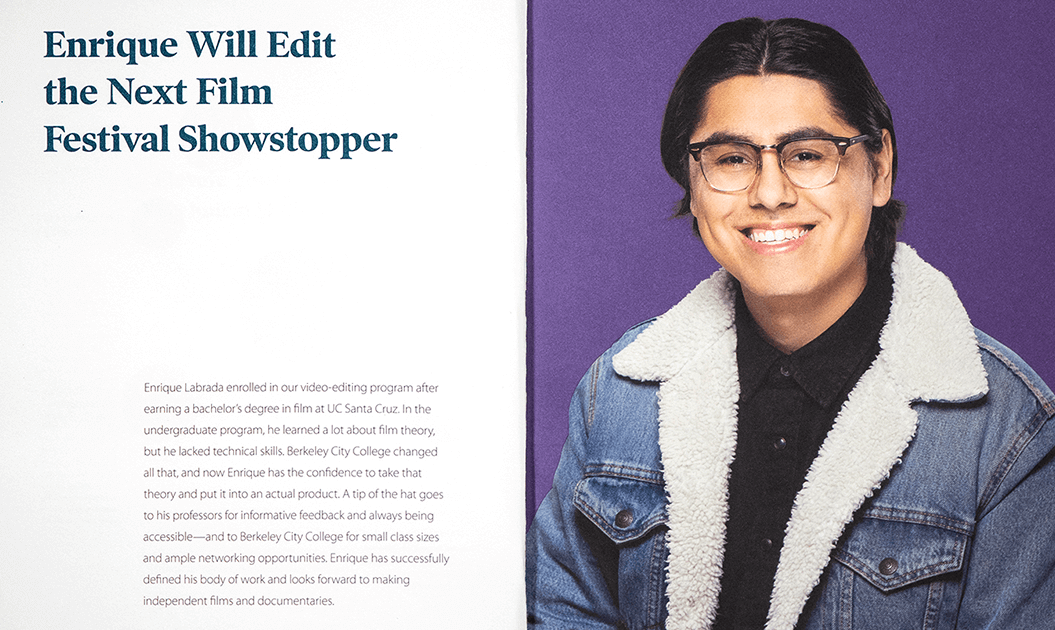 The Results
What Students Care About
Description
Strategic messaging was conceived, design completed and seamless brand management tools memorialized to ensure brand alignment going forward. The result was a clearly defined brand purpose and a value proposition that spoke to each segment of the target audience.