Paper Menu Playbook
The Paper
Text
Springhill® Opaque 60 lb.
Williamsburg Offset Opaque Smooth 70 lb.
Accent® Opaque Warm White Smooth 100 lb. Cover
Image
Image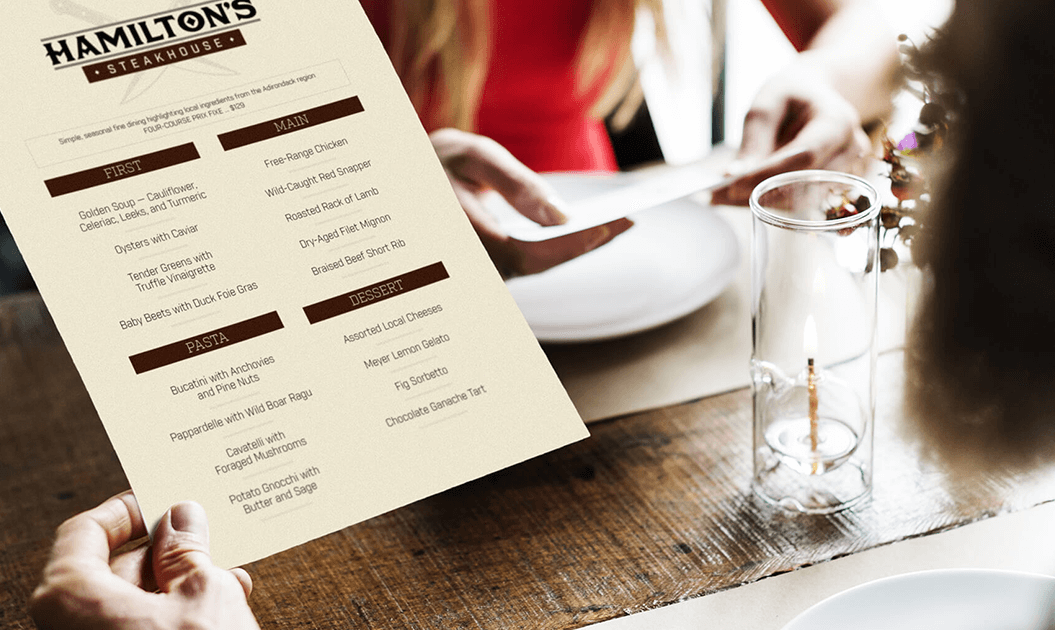 The Overview
Giving Paper Menus Center Stage
Description
When the COVID-19 pandemic hit the restaurant industry, restaurants across the US underwent sudden and sweeping transformations, many becoming takeout-only establishments almost overnight. As restaurants reopen, it's important for them to show dedication to sanitary practices and safety protocols like reduced occupancy, contactless payments and single-use, recyclable paper menus.
Image
Image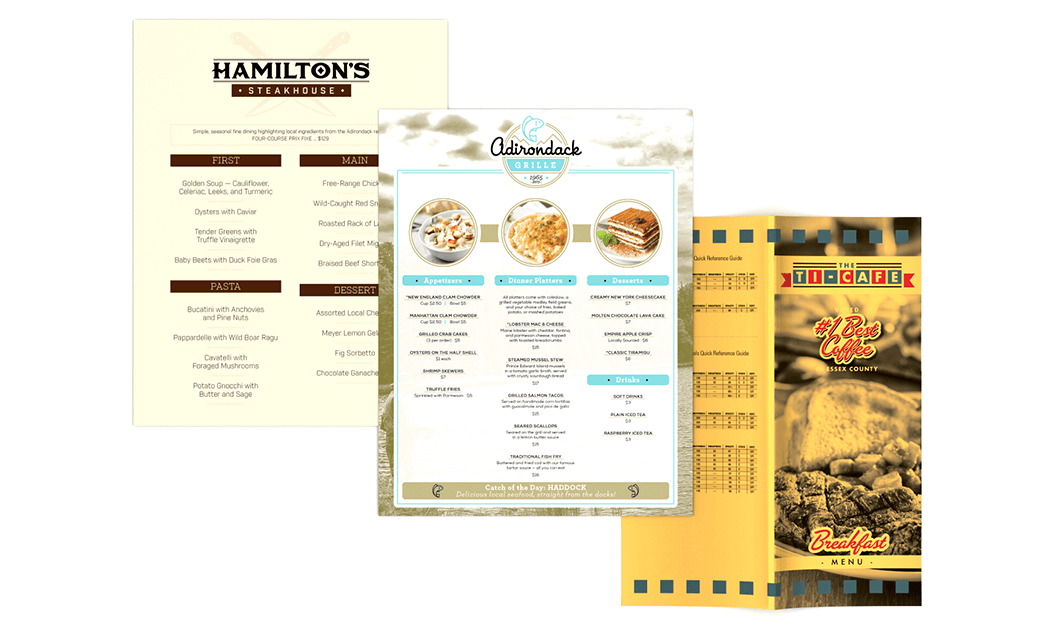 The Details
Three Unique Menus
Description
We created the Paper Menu Playbook, a guide to menu design best practices for designers who serve ​​the ever-evolving restaurant industry. The playbook includes application samples in the form of three menus, each printed on a different stock. 
Image
Image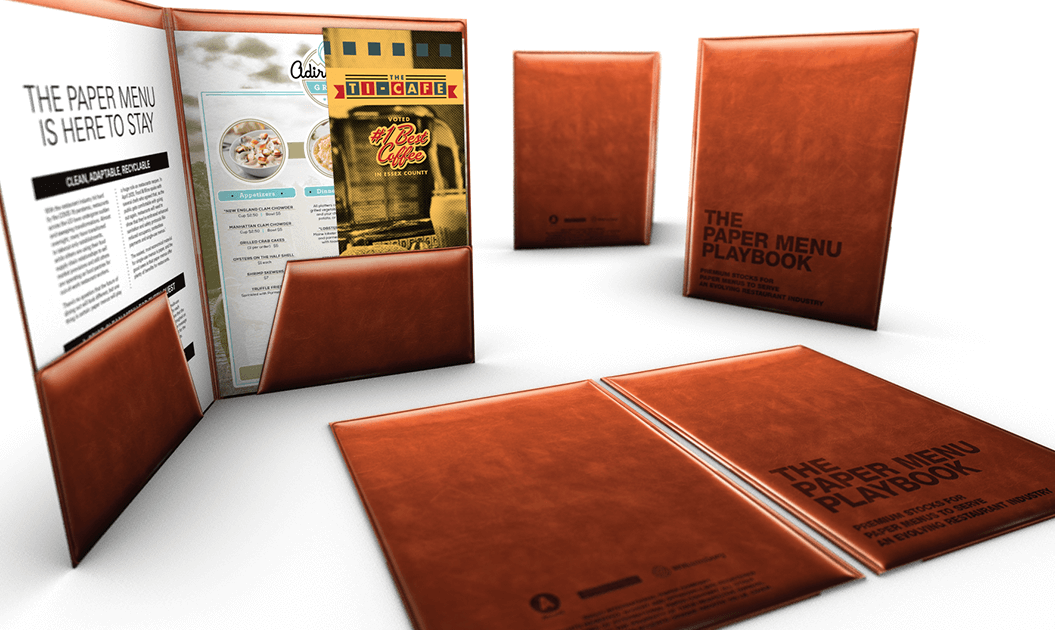 The Results
Variety to Suit Any Restaurant
Description
The three restaurants featured in the playbook are inspired by landmarks from the area where Accent® Opaque is produced: The Ti Café, printed on Springhill 60 lb. paper; The Adirondack Grille, printed on Williamsburg Return Postcard 7 pt; and Hamilton's, printed on Accent Warm White 100 lb. Cover.