Pop-Up Cake Gala Invitation
The Paper
Text
120 lb. Accent Opaque Cover Smooth
80 lb. Accent Opaque Text Smooth
Image
Image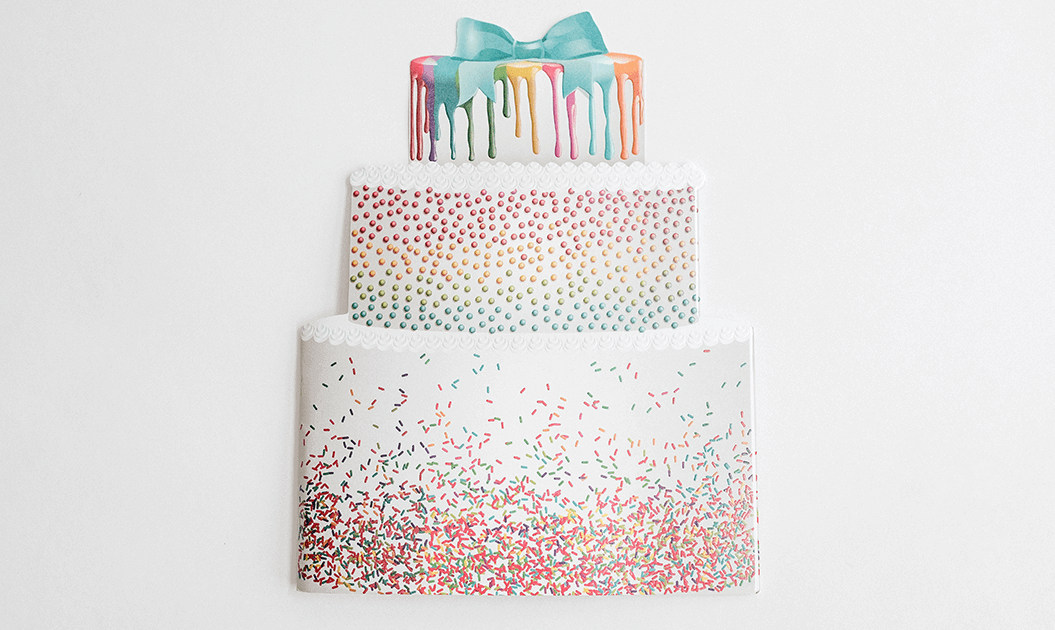 The Overview
A Fun Invite for a Joyful Event
Description
The Memorial Hermann Foundation's annual Circle of Life Gala raises money for the Children's Memorial Hermann Hospital in Houston, TX. It's also a really fun evening! To convey the celebratory nature of the event, they sent out a whimsical pop-up invitation featuring a three-dimensional cake, complete with sprinkles, icing and confetti.
Image
Image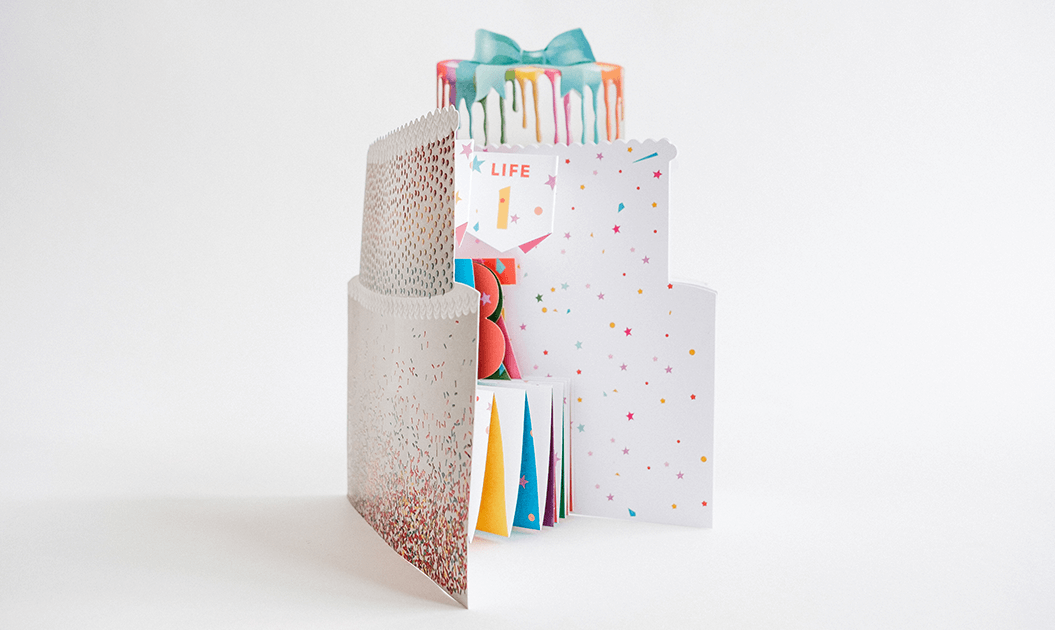 The Details
The Icing on the Cake
Description
The cake is decorated with brightly colored sprinkles and dripping ganache and, thanks to finishing techniques like embossing and holographic foils, is as mouthwatering as the real deal. Upon opening the invitation, a pop-up, die-cut fanfold invites the recipient to "Celebrate!" and images of candles, presents and confetti accompany party-themed headers.
Image
Image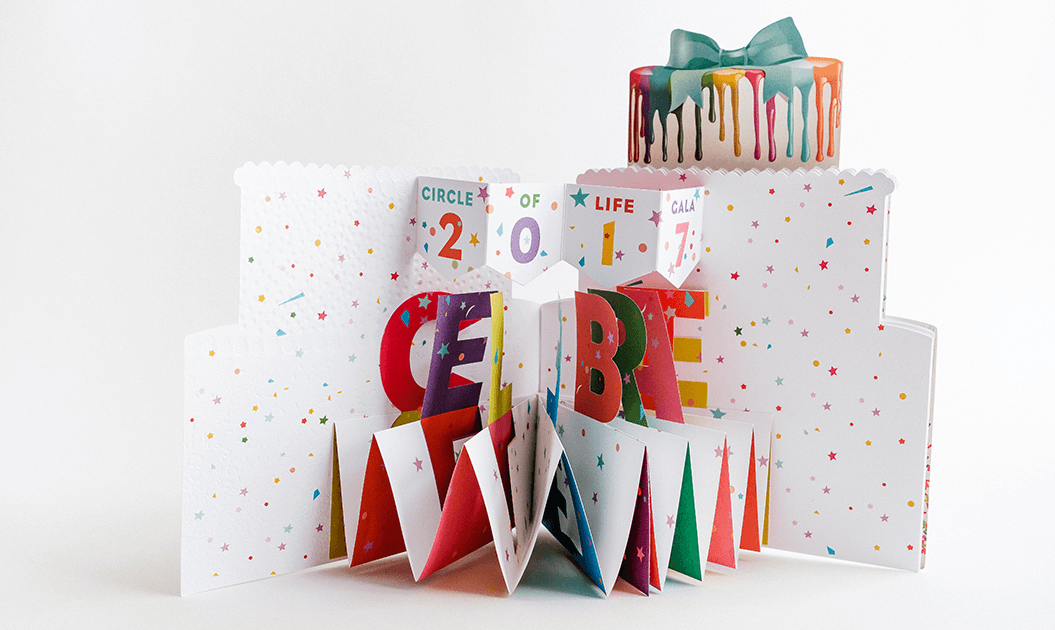 The Results
An Enticing Invitation
Description
Incredible embossing and eye-catching die-cuts awakened recipients' senses, invoking the sweet taste of cake icing and the sound of confetti poppers. For those who had yet to attend a Circle of Life Gala, the invitation promised a fun-filled evening that was not to be missed.