Pop-Up Carousel Invitation
The Paper
Text
120 lb. Accent Opaque Smooth Cover
Image
Image
The Overview
An Exceptional Invitation Experience
Description
With the approaching annual Opera Ball fundraiser, the Houston Grand Opera wanted to create a unique and surprising experience for recipients of the invitation. The invitation arrived in an oversize envelope designed to look like parchment with a prominent logo to go with the theme of that year's ball: "Carousel."
Image
Image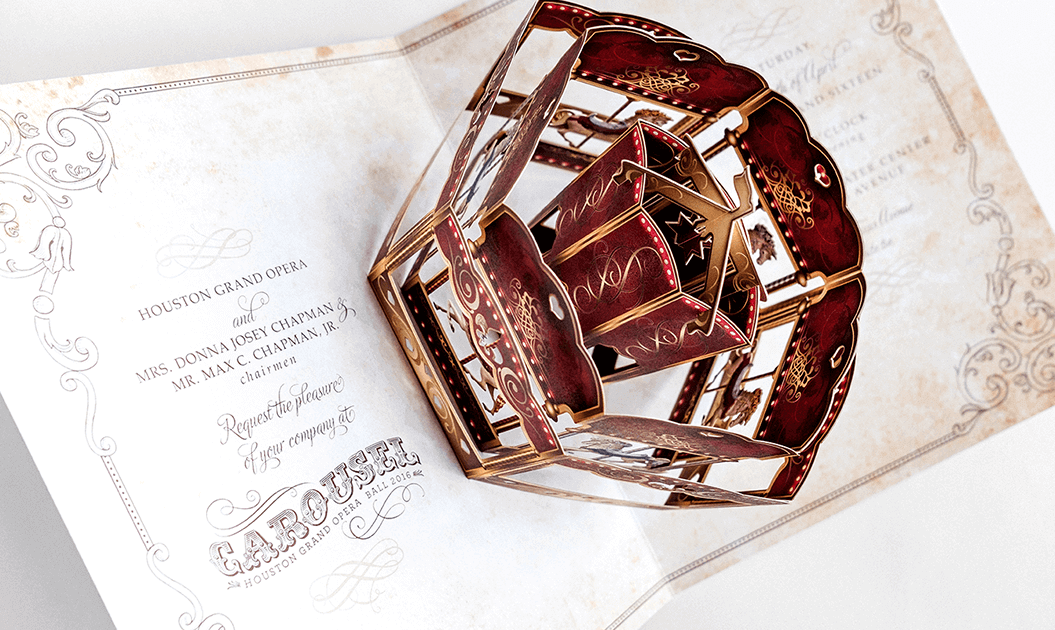 The Details
Intricate Details and Handwork
Description
As you open up the invitation, a stunning 3D carousel springs to life. A true masterpiece of folding, scoring and die cutting, the carousel features details like tiny carnival lights and fleurs-de-lis patterns. 
LasX
 did the laser die cutting, and 
Elation Press
 conducted the finishing and hand assembly for each of the 1200 invitations.
Image
Image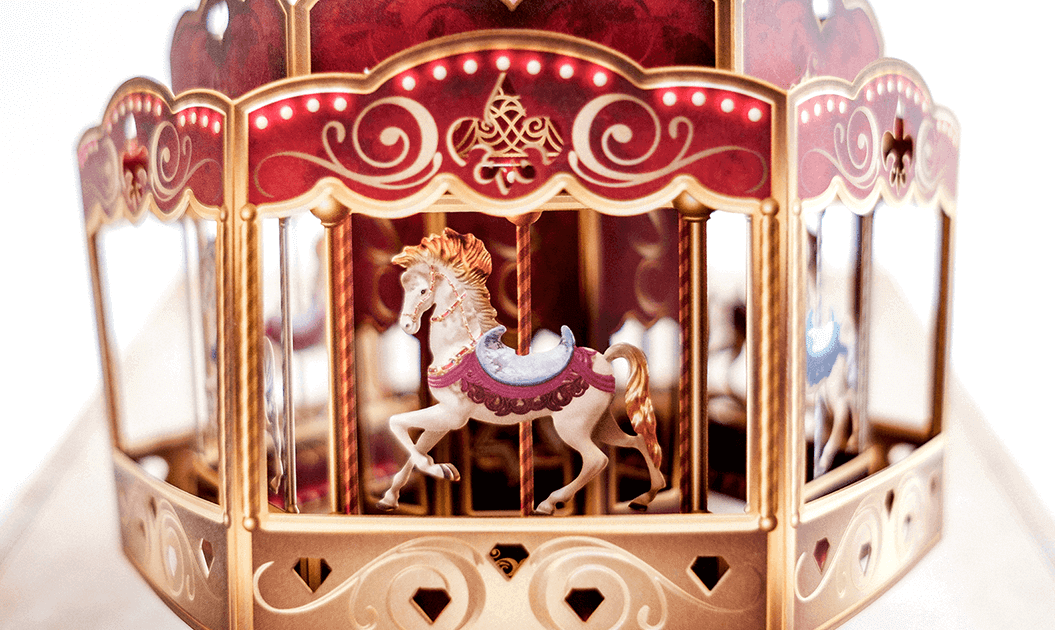 The Results
A Touch of Whimsy
Description
This carousel invitation enabled the Houston Grand Opera to showcase the whimsical, surprising and exciting aspects of the Opera to a special group of invitees.