Project Inspiration: The Heavyweights Sample Kit
The Paper
Text
Accent® Opaque Heavyweights 130 lb. Smooth
Accent® Opaque Heavyweights Indigo Treated 3-Star 120 lb. Smooth
Accent® Opaque Heavyweights 130 lb. Smooth
Accent® Opaque Heavyweights Indigo Treated 100 lb. Smooth
Accent® Opaque Heavyweights Indigo Treated 3-Star 110 lb. Super Smooth
Image
Image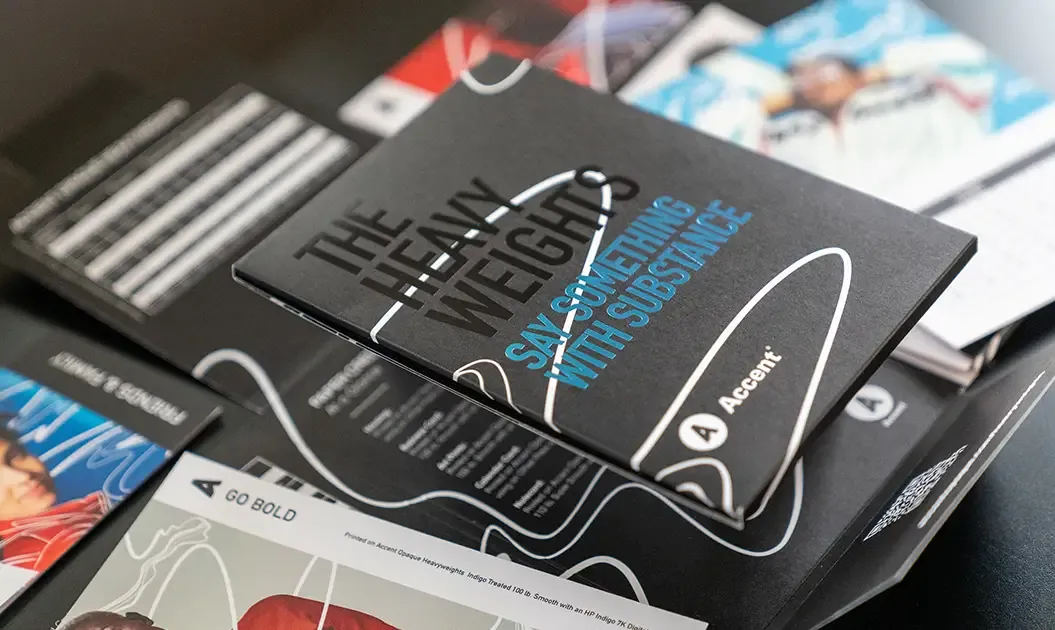 The Overview
Introducing The Heavyweights
Description
Sylvamo wanted to create some stunning samples to coincide with the launch of The Heavyweights, a collection of heavyweight papers from Accent Opaque ranging from 100 lb. to 130 lb. Because The Heavyweights are ideal for applications that require a heavier stock, such as art prints, notecards, calendar prints and business cards, we created a kit featuring a variety of samples, enclosed in custom-designed housing — also made from The Heavyweights, of course.
Image
Image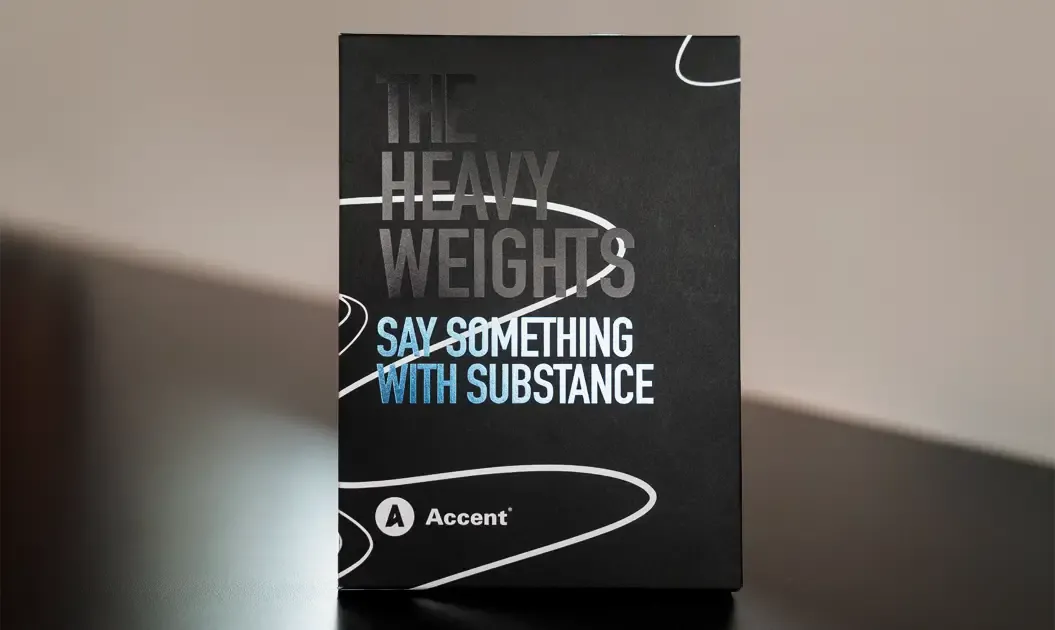 The Details
The Heavyweights + Finishing = Showstopper
Description
Each piece in The Heavyweights collateral sample kit demonstrates how a substantial sheet can help convey a message of gravity, value or luxury. The kit also showcases how The Heavyweights pair perfectly with high-end finishes like UV inks and foil stamps. The housing features two distinctive foil stamps: black foil over black ink and blue foil. 
Image
Image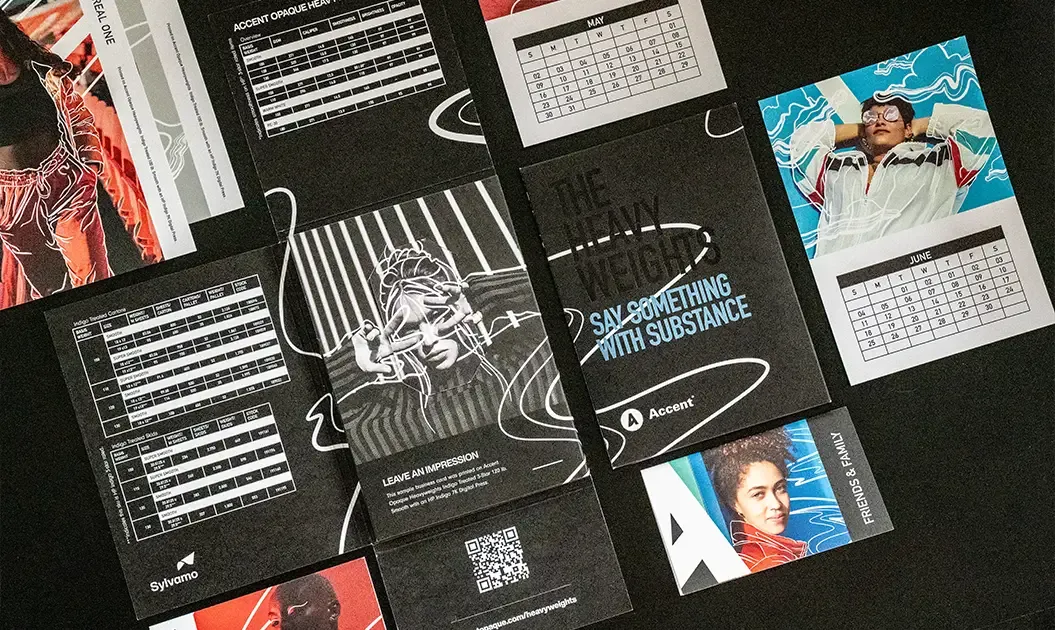 The Results
An Invitation to Say Something with Substance
Description
The Heavyweights deliver all the features designers love about Accent Opaque — including its smooth printing surface, high brightness and excellent opacity — and the collateral samples featured here illustrate how choosing a heavier sheet of an already premium uncoated paper can send a message of maximum quality.