Slopes + Lifts
The Paper
Text
Accent Opaque 70 lb. Text Warm White
Image
Image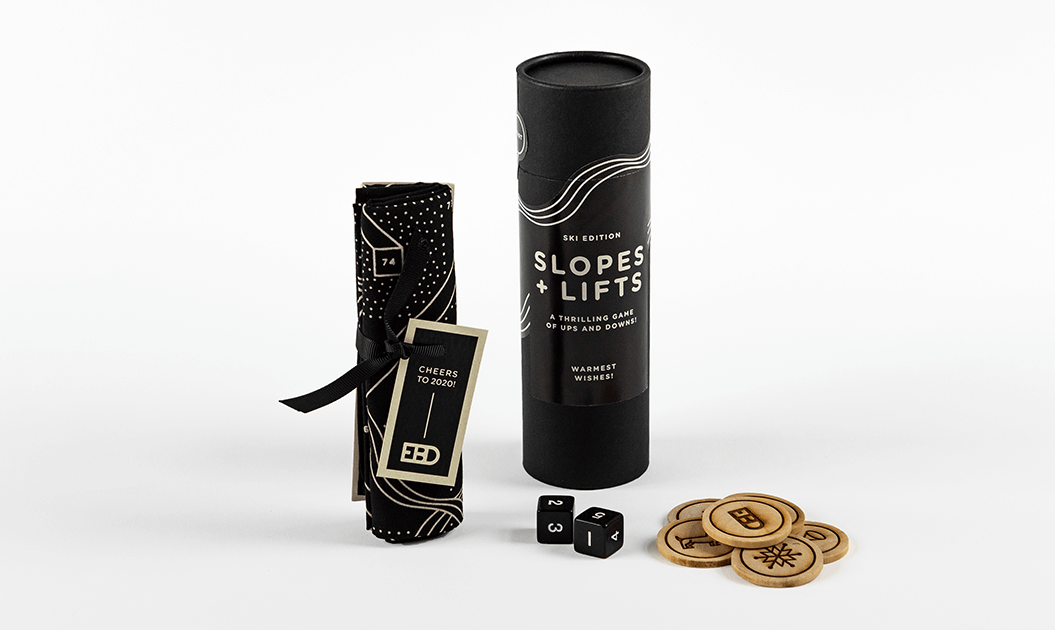 The Overview
A Fun Way to Say Thanks
Description
Every year, Ellen Bruss, founder of Denver-based design agency EBD, hosts an annual team-building Ski Day event. In 2018, the EBD team created Slopes + Lifts, a board game inspired by Chutes + Ladders, as a gift to show their gratitude. The game was such a hit that they then produced a version of it as their 2019 end-of-year gift for clients and vendors. 
Image
Image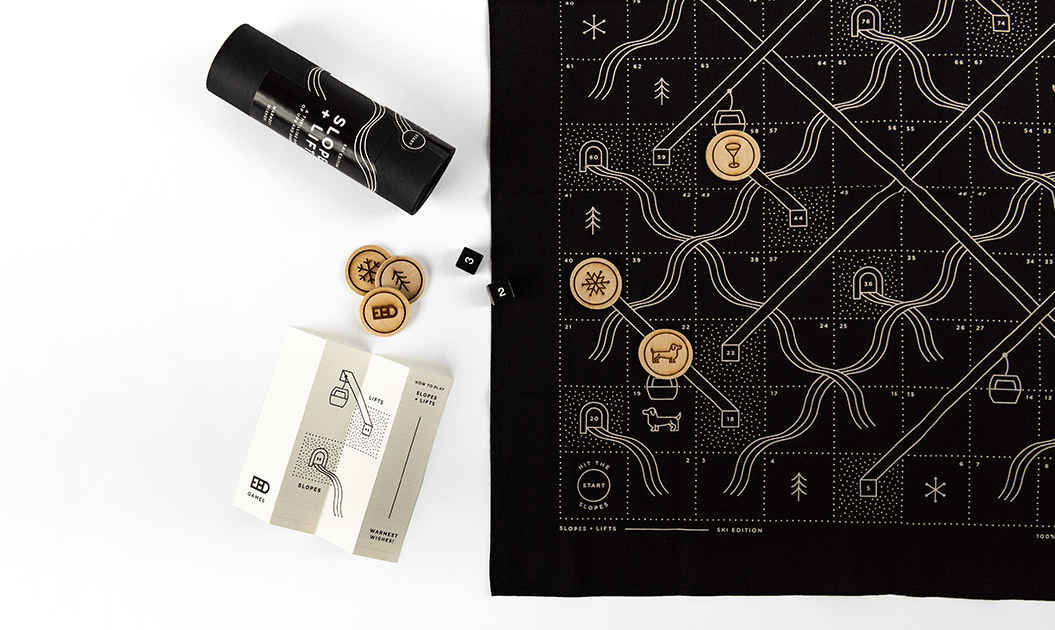 The Details
Wear, Ski and Play
Description
Designed to be light and portable, the game includes a pair of dice, a game board, six engraved chips — one of which features the EBD mascot, Hermann the weiner dog — and simple instructions for play printed on Accent® Opaque 70 lb. Text Warm White. The game board is actually screen printed on a bandana so that the gift recipient can wear it while skiing and pocket the game pieces for an easy game to play après ski!
Image
Image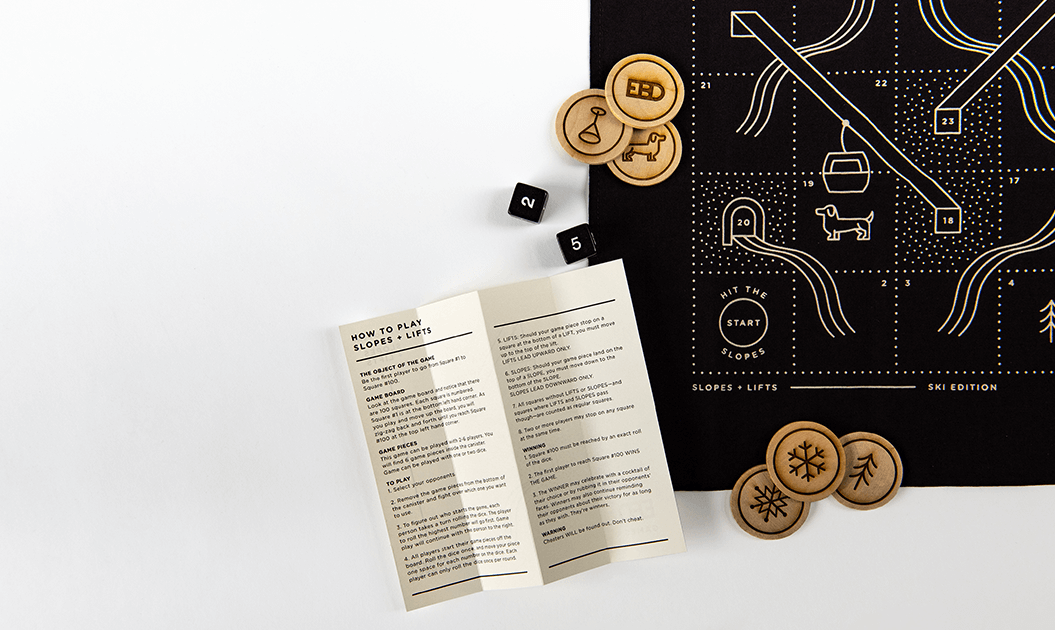 The Results
A Shareable Gift
Description
The EBD team was pleased to learn that many clients shared this one-of-a-kind gift with friends and colleagues. Now, the team is thinking about how to infuse even more fun and creativity into the next client gift, because this one set the bar high.