Suttle-Straus Awards Night Mailer
The Paper
Text
80 lb. Accent Opaque Cover Smooth
Image
Image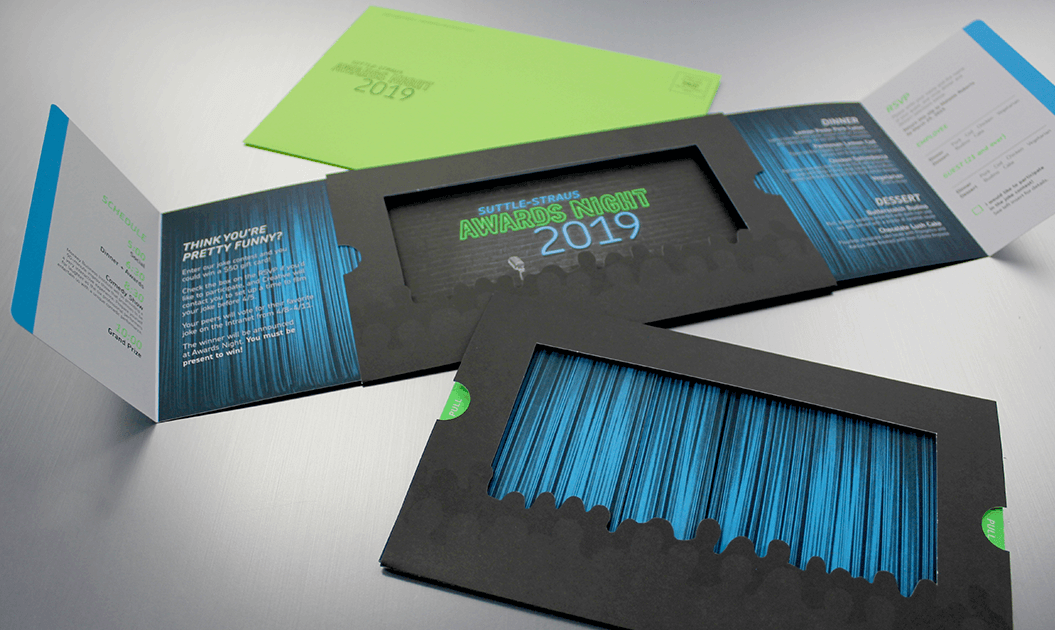 The Overview
Getting Creative
Description
Each year for Suttle-Straus's annual company party, they present the opportunity to their in-house creative team to design new formats and test unique print techniques for the party invitations and event materials. This year's invitation was no different, inspired by the theme of improv comedy, it features fluorescent inks and a unique interactive die-cut to reveal event details with a tear-off RSVP card.
Image
Image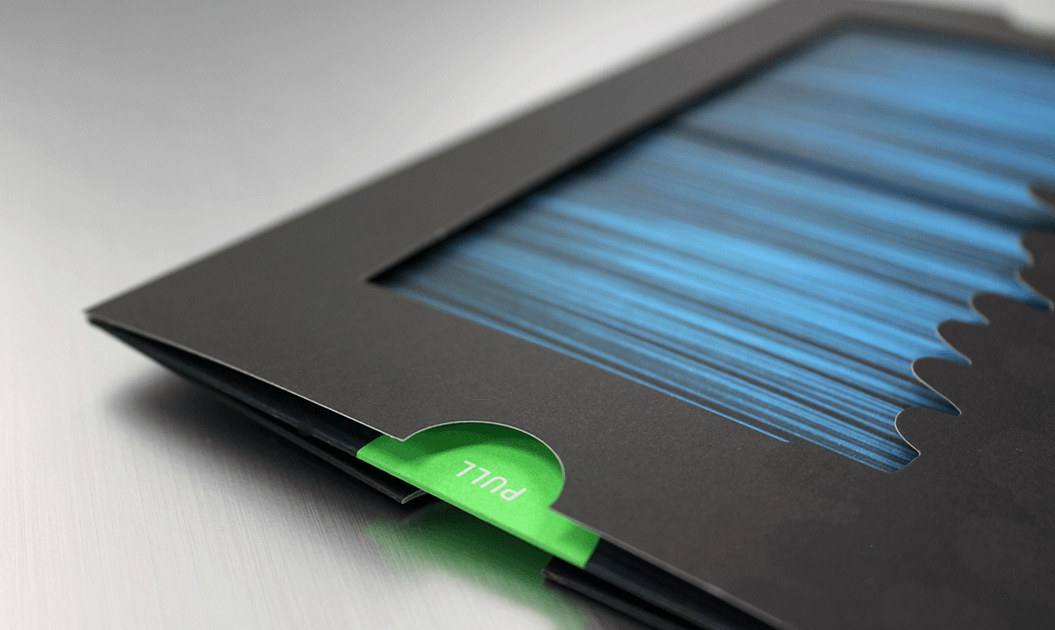 The Details
Taking Center Stage
Description
Upon opening the invitation, you become part of an audience gazing onto a theatre stage, providing a sneak peek into this year's theme. As you pull back the stage curtains, you are presented with event details and the RSVP card. This special fold gives the piece an interactive element and pop of color with fluorescent inks. The invitation mailer and inserts were printed offset on a Komori device using 80lb Accent Opaque Cover, completed with die-cuts, scores and folds and hand-assembled for mailing into a standard-size A9 envelope. Other items used during the event like matching menu cards and drink tickets were also printed on the same press sheet.
Image
Image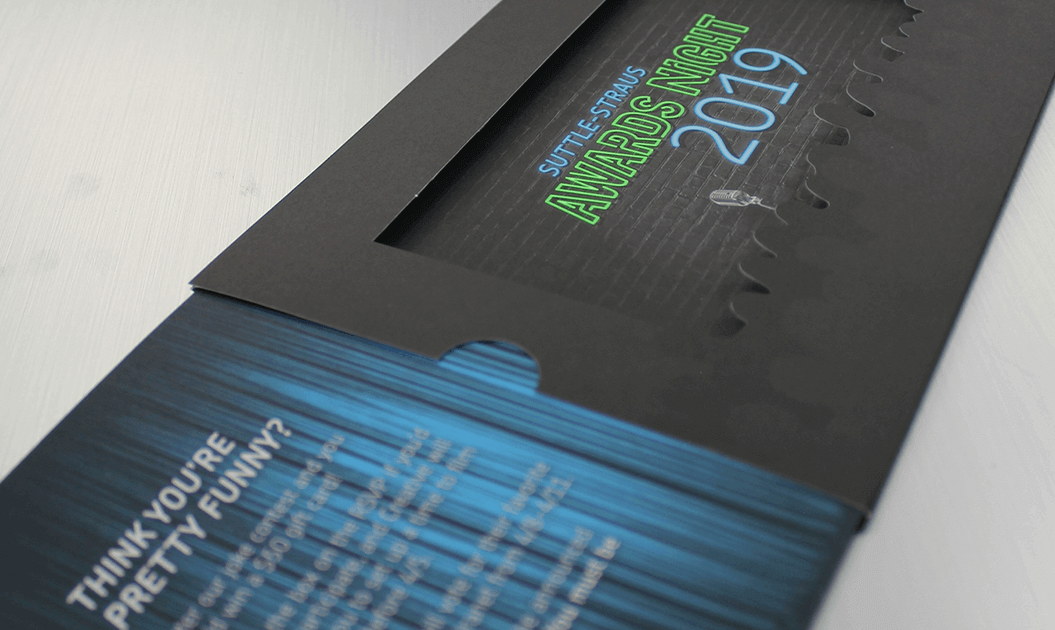 The Results
An Award-Worthy Invite
Description
Suttle-Straus created a video showcasing the design and print process, as well as the interactivity of the final printed piece. The piece was also featured in Trish Witkowski's "Fold of the Week" YouTube series, demonstrating the impact of an exceptional fold.