The Sylvamo Shadowbox
The Paper
Text
Accent Opaque 120 lb Cover White Smooth
Image
Image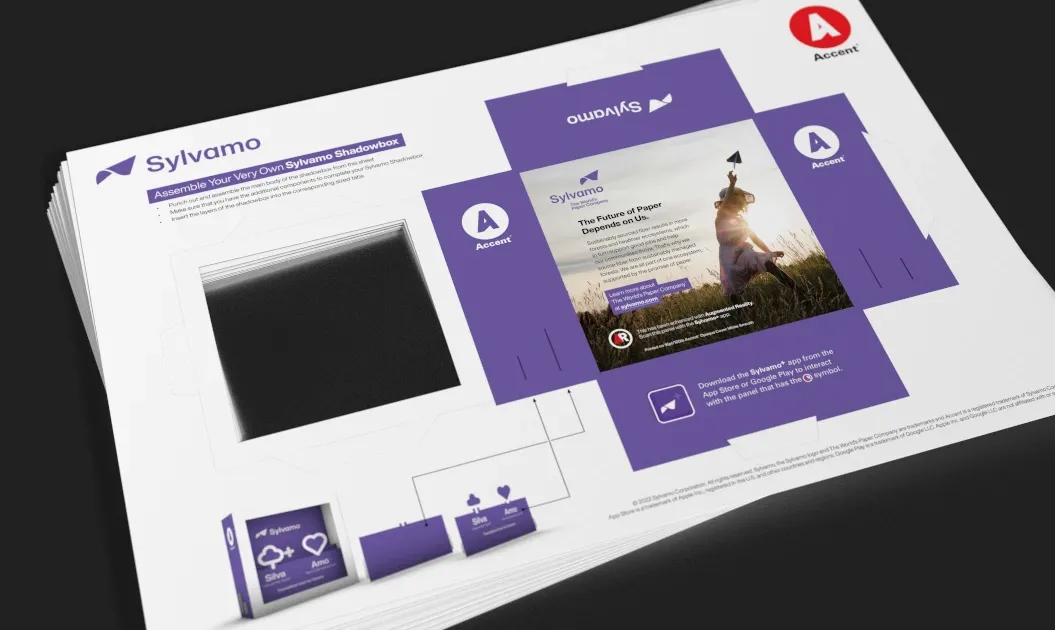 The Overview
BUILD YOUR OWN
Description
The Sylvamo booth at Adobe MAX 2022 featured a unique papercraft giveaway that encouraged booth visitors to get hands-on in multiple ways. What began as two sheets of Accent Opaque 120 lb Cover with guidelines for punchouts became a 3D shadowbox that introduced Sylvamo and its sustainability mission. 
Image
Image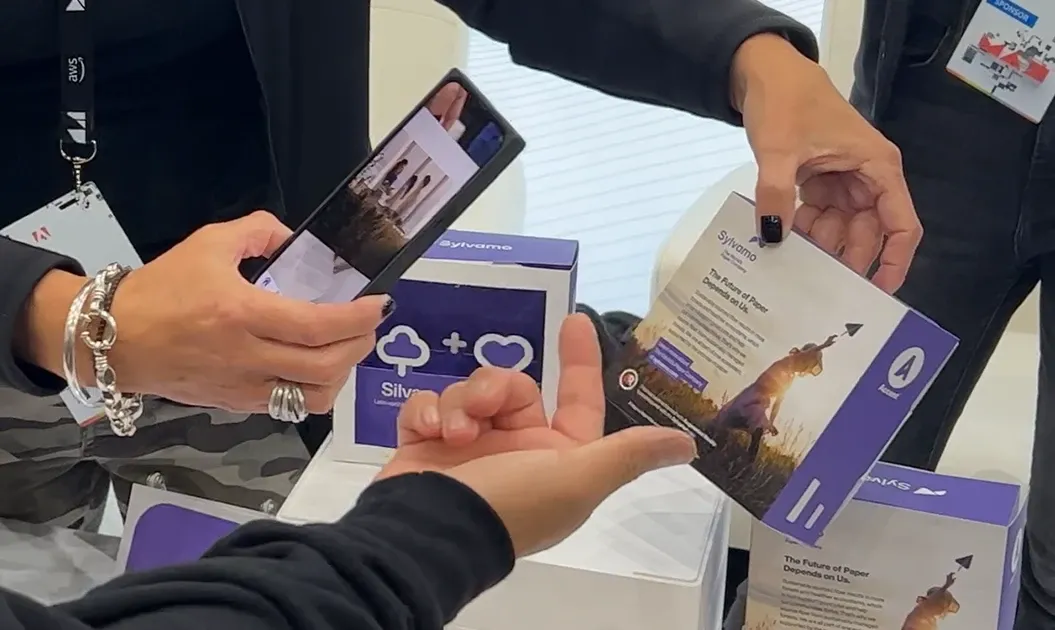 The Details
SCAN FOR VIDEO
Description
As booth visitors assembled their own Sylvamo shadowboxes, they realized that there was even more to the story. Once the box was assembled, visitors could scan the AR symbol using the Sylvamo+ app to experience an additional layer of video content about the world's paper company. 
Image
Image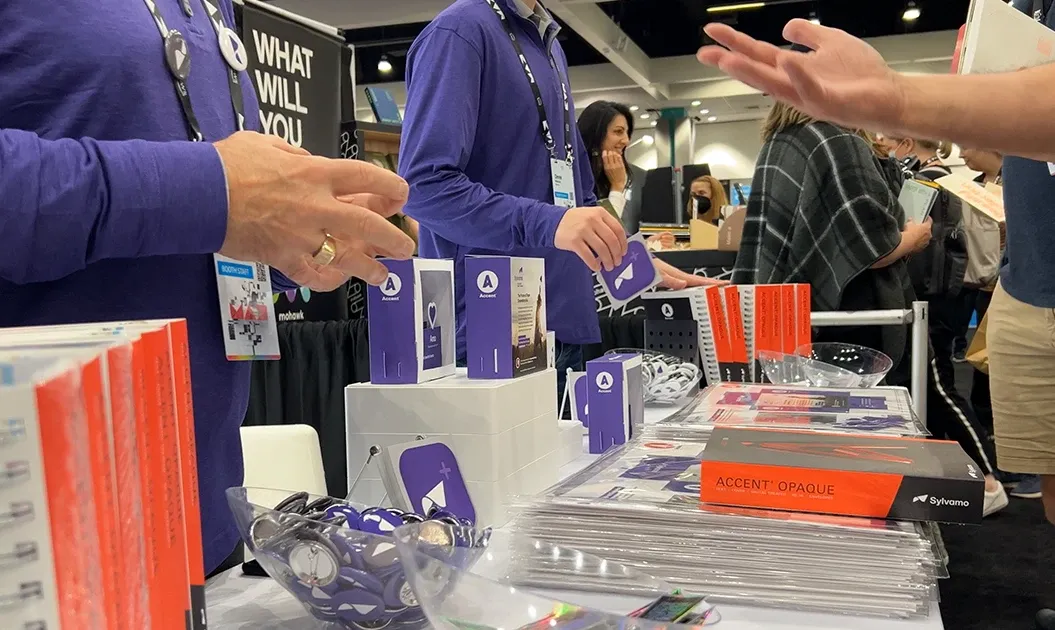 The Results
SWAG WITH A MESSAGE
Description
Hundreds of visitors stopped by the Sylvamo booth during the course of the event. They not only walked away with some fun paper craft swag, but they learned a bit about the company behind their favorite papers, too. Watch Sylvamo and Accent Opaque at Adobe MAX 2022.