Ticonderoga Storybook Mailer
The Paper
Text
120 lb. Accent Opaque Cover
Image
Image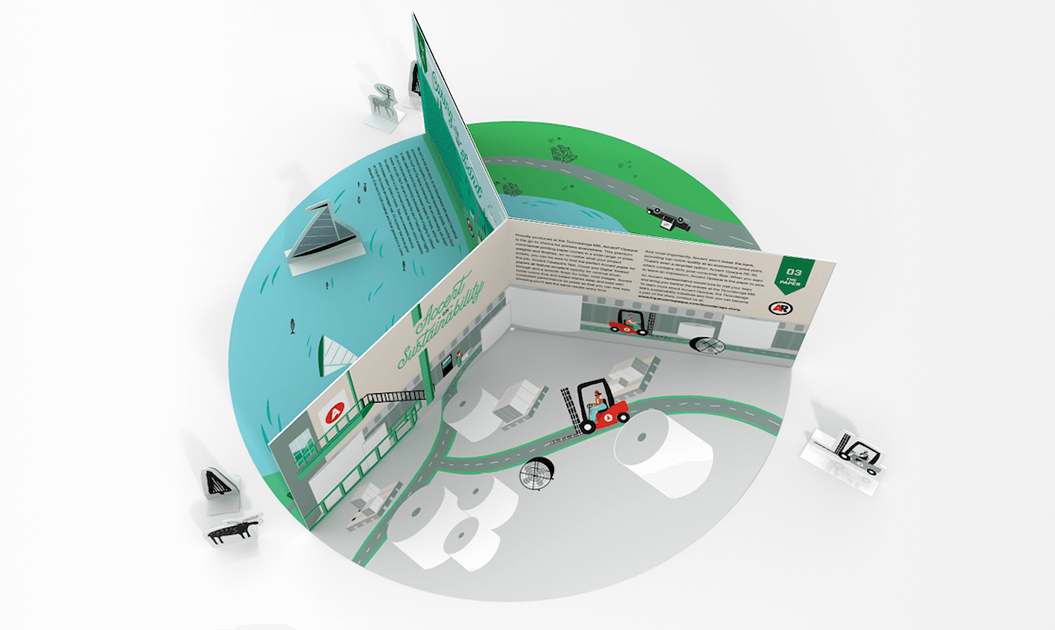 The Overview
The Ticonderoga Mill Comes to Life
Description
The Ticonderoga Mill, where Accent Opaque is produced, is a magical place. On the eastern edge of the Adirondack State Park, nestled between Lake Champlain and Lake George, the mill is surrounded by six million acres of protected land, including dense forests, pristine waterways and impressive mountain peaks. This three-part storybook-themed dimensional mailer tells the story of Ticonderoga.
Image
Image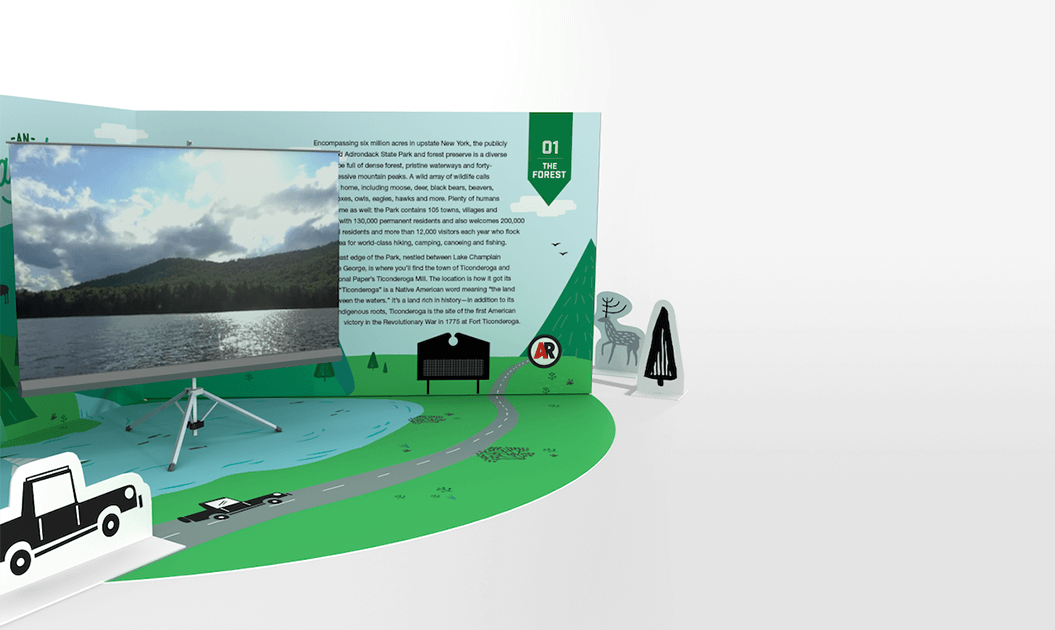 The Details
Augmented Reality Adds to the Story
Description
Each panel tells a part of the Ticonderoga story: the mill's fairytale-like setting, how Sylvamo helps to care for the land and Accent's focus on sustainability. Papercraft figurines make the scene 3D. And there's more interactivity: scan each panel using the Sylvamo+ AR app to see video footage of the mill and the natural beauty that surrounds it — and learn how we're taking care of these resources for generations to come. 
Image
Image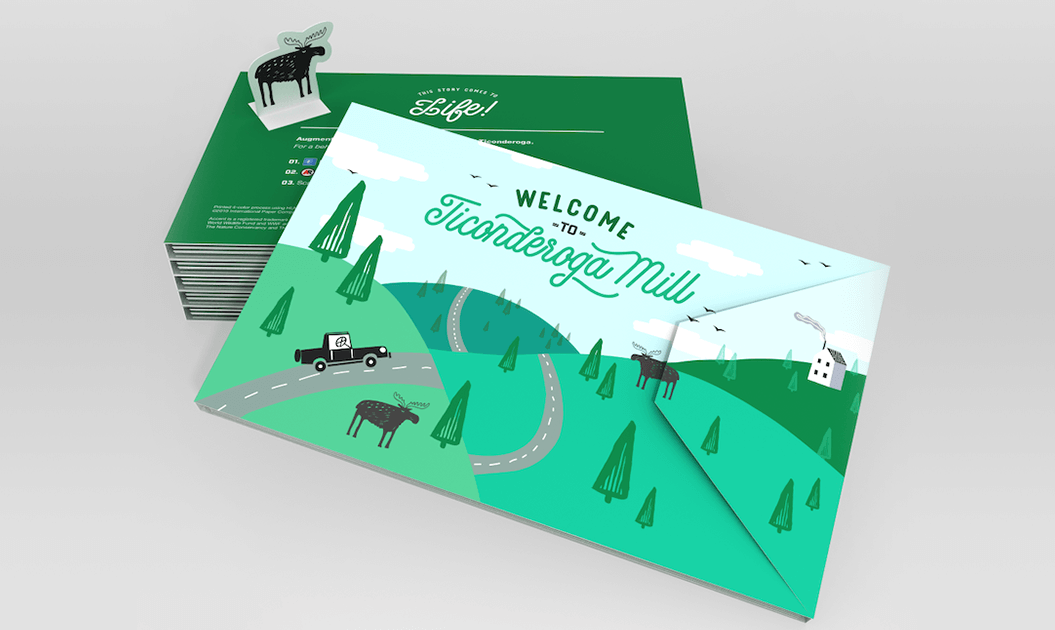 The Results
Earning Print Industry Accolades
Description
The Ticonderoga Mill Storybook Mailer's interactivity and innovative use of augmented reality have been recognized with several awards, including:
Communicator Awards of Excellence: Marketing/Promotion — Direct Mail and Mobile — Best Use of AR  
Gold Muse Creative Award: Strategic Program — Interactive Brand Experience
Platinum Hermes Creative Award: Print Media Advertising — Direct Mail
Gold Gold Ink Award: Commercial Printing — Direct Mail
Platinum dotCOMM Award: Digital Marketing & Communication — Interactive Brand Experience 
Platinum MarCom Award: Print Media — Direct Mail
Gold Davey Award: Design and Print — B2B Direct Mail