TripTik-Inspired Accent On Adventure Road Trip Guide
The Paper
Text
Accent® Opaque 100 lb. Cover White Super Smooth
Accent® Opaque 100 lb. Text
Accent® Opaque 80 lb. Text
Accent® Opaque 80 lb. Super Smooth Cover
Image
Image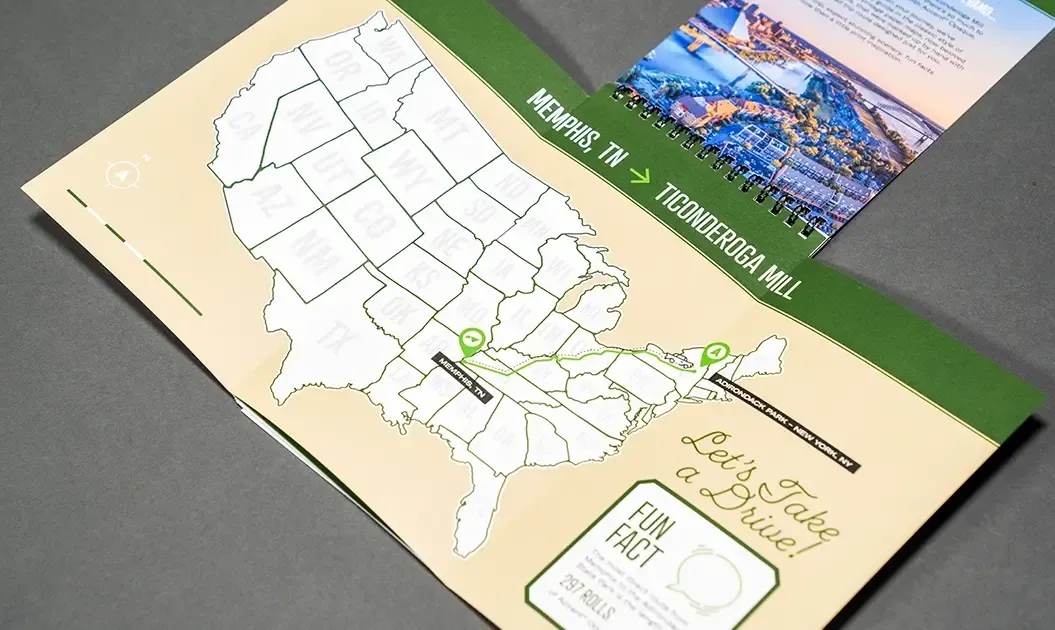 The Overview
JUMP IN — LET'S GO!
Description
To demonstrate the superior performance of Accent Opaque in various text and cover weights — and with special finishings and a unique form factor — we created a spiral-bound sample with multiple fold-out maps featuring custom illustrations of must-see locations. 
Image
Image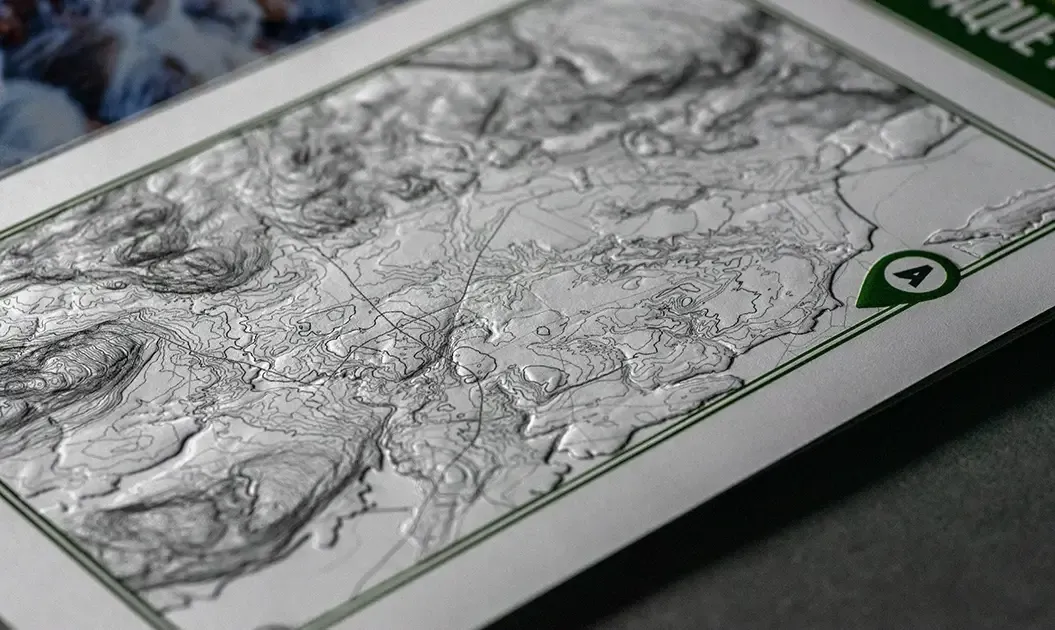 The Details
RETRO FEEL
Description
Inspired by vintage AAA TripTiks, the Accent On Adventure map tracks a fun-filled journey from Memphis, TN to the Adirondacks and includes tourist destinations, car games and everything you need for an excellent road trip. Each foldout map is die-cut, and the map of the Adirondacks is embossed to accentuate the natural beauty of the terrain. 
Image
Image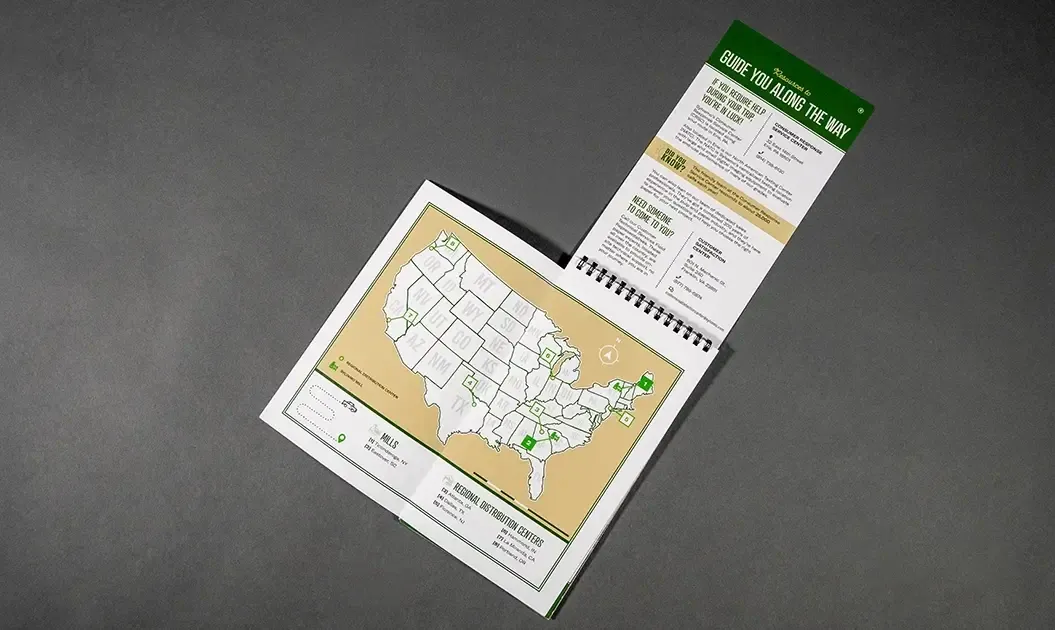 The Results
TURN RIGHT
Description
The adventure culminates at the Ticonderoga Mill in the Adirondack State Park, where Accent Opaque is made. Along the way, map users can learn fun facts about Sylvamo, our commitment to sustainability and the many ways we support our customers. Craving a visit to Ticonderoga and wondering if the directions are real? The answer is yes!