Image
Image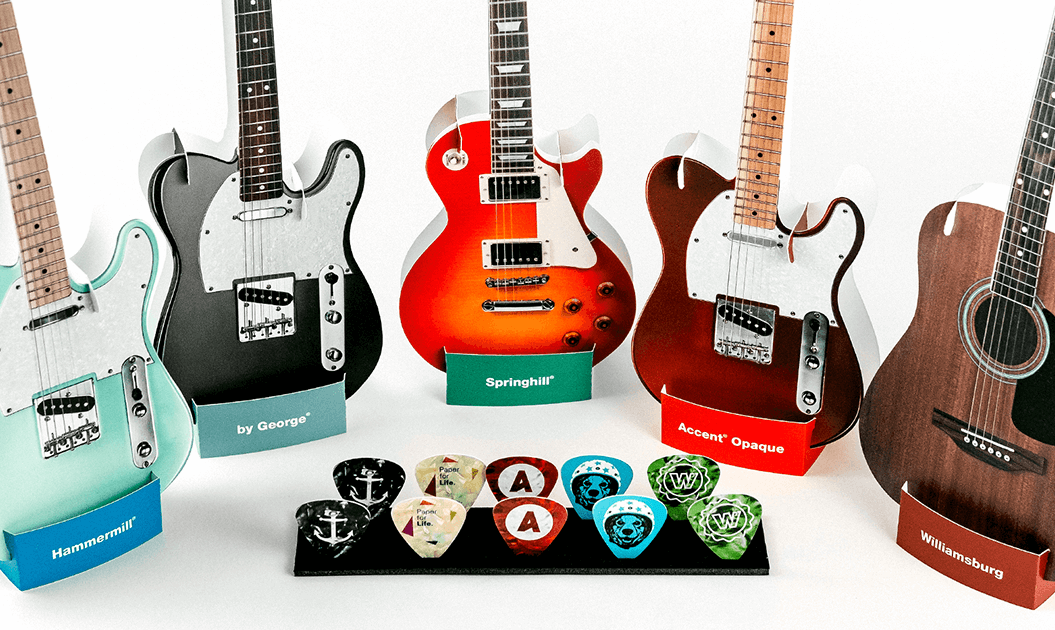 The Overview
Centerpieces to Get People Talking
Description
When Sylvamo sponsors an event, they like to use it as an opportunity to do something unexpected with paper. For a recent luncheon and dinner for paper merchants, they took inspiration from the event themes and dreamed up 3D paper centerpieces designed to spark conversation.
Because the luncheon featured a keynote from guitarist Billy McLaughlin, Sylvamo created five papercraft guitars for every table, each branded to represent a different Sylvamo paper line. Branded paper guitar picks decorated the tables like confetti.
The theme of the dinner was "Casino Night," which inspired dimensional paper dice, also branded to represent the five paper lines, with poker chip confetti.
Image
Image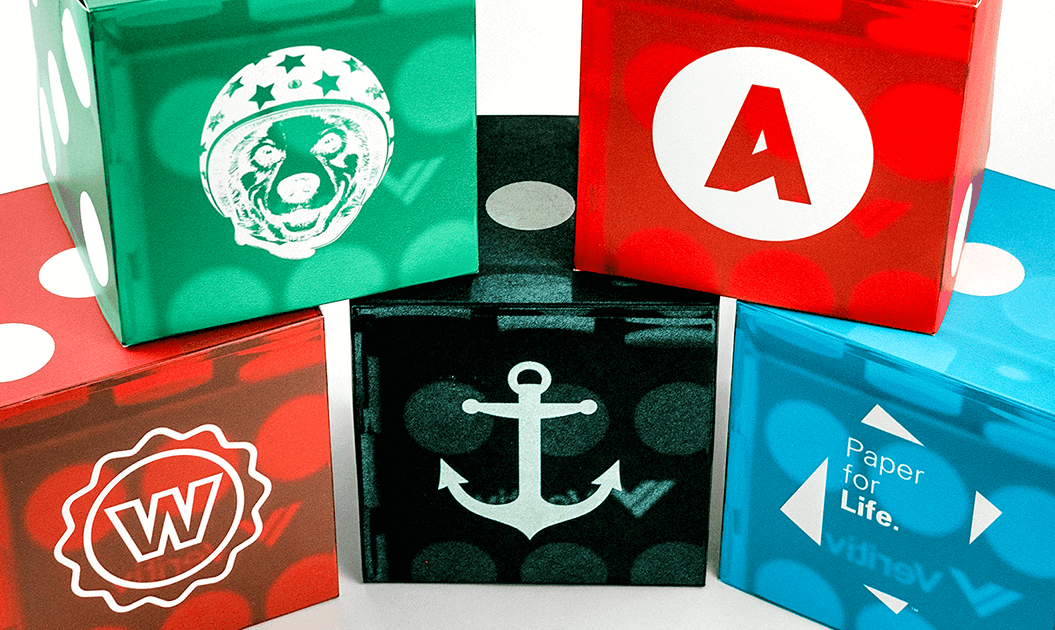 The Details
Accent Shines
Description
Each guitar and pick was printed on sturdy Accent Opaque 120 lb. Cover, and the guitars were accompanied by a papercraft 3D amp printed on by George® Deep Black 18 pt, Sylvamo's newest colorful, heavyweight packaging line. The dice were also printed on Accent Opaque, with the exception of the black die, which was printed on by George. 
Image
Image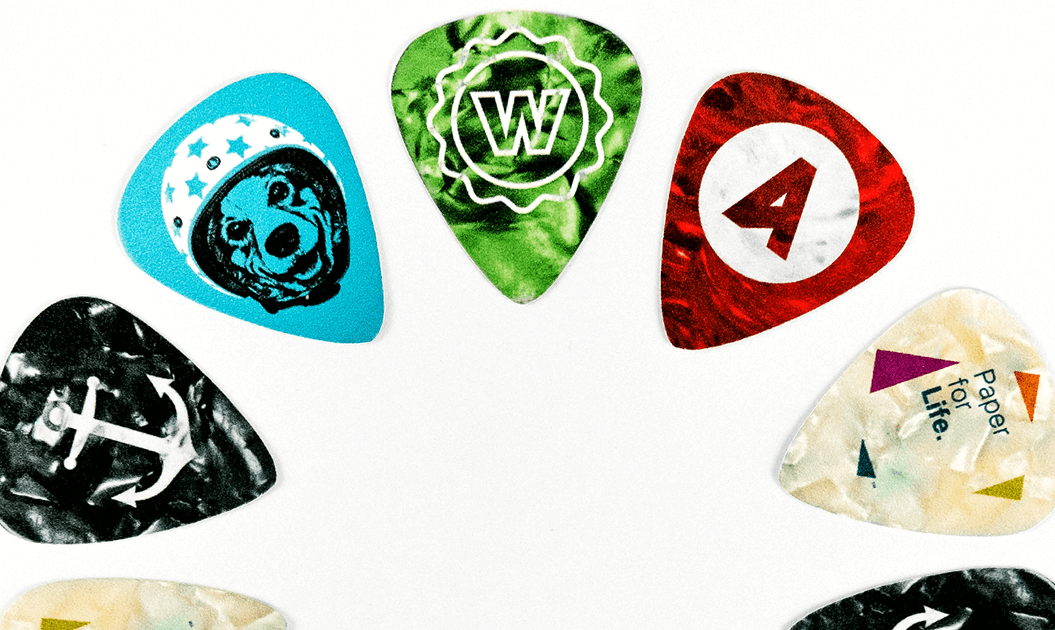 The Results
A Unique Event Takeaway
Description
These light-hearted centerpieces proved to be excellent conversation starters while reinforcing the innovation of Sylvamo and the quality of its product lines. Rather than the typical floral table arrangements, these pieces accomplished Sylvamo's goal to encourage guests to think about paper in new and different ways.